Elegant Victorian brownstones run parallel to gleaming skyscrapers in Boston's Back Bay. Stroll up and down posh Newbury Street, and you'll see why it's the neighborhood's crown jewel.
A hub for shopping 'til you drop, perusing art galleries, seafood bar hopping, and more, Newbury Street has it all. Home to Saatva's newest Viewing Room, there are plenty of places to peruse in Back Bay before or after you pick out your new mattress.
Here's a list of our favorite places to eat, shop, and stay on and near Newbury Street in Boston's Back Bay.
Where to shop
Saatva Viewing Room
The latest store on this posh row is the immersive Saatva Viewing Room. Come to test out the best mattress for your sleep style in our new sleek, state-of-the-art Viewing Room. We know you'll fall in love, so whether you live in the Back Bay or are just visiting, we can deliver your mattress anywhere in the country.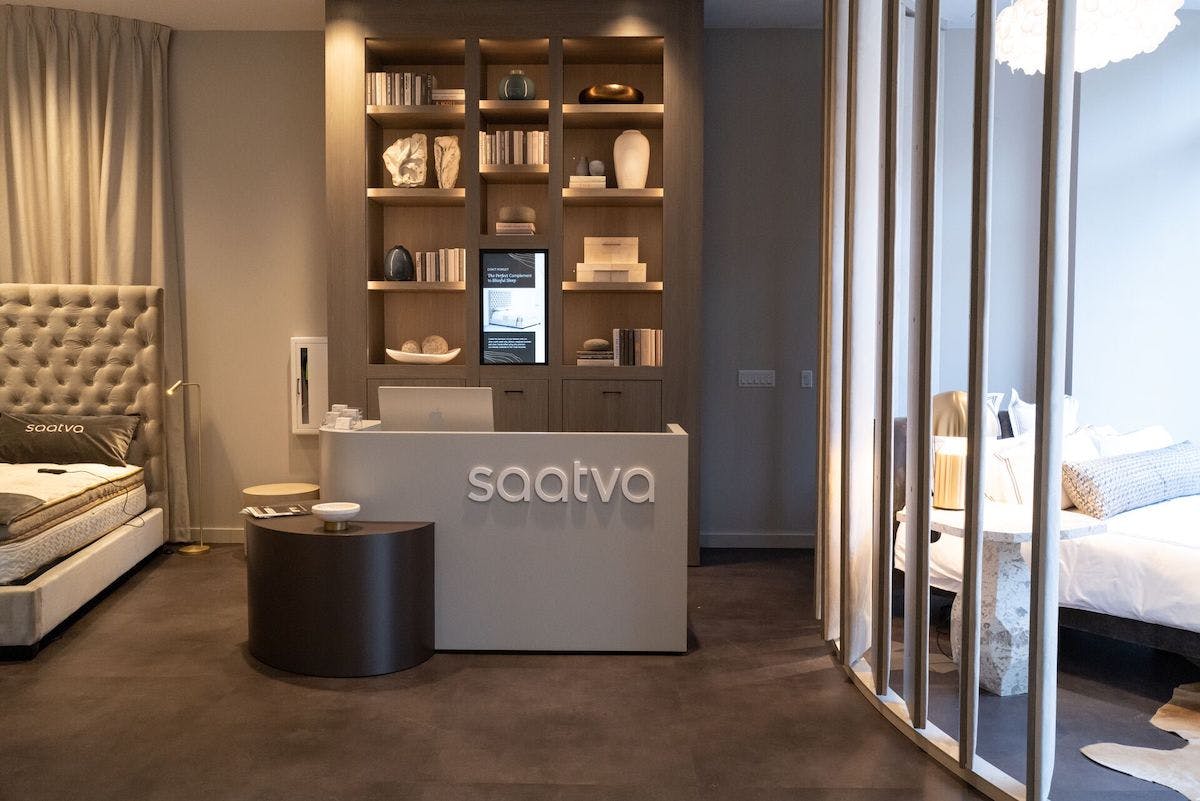 Saatva Boston: 90 Newbury St
Trident Booksellers & Cafe
A Newbury Street institution, Trident Booksellers has been hawking bestsellers and slinging coffee since 1984. This family-run independent bookstore has a wide selection from classic novels to new staff picks. So grab a new read and sit down for a leisurely lunch from their extensive cafe menu.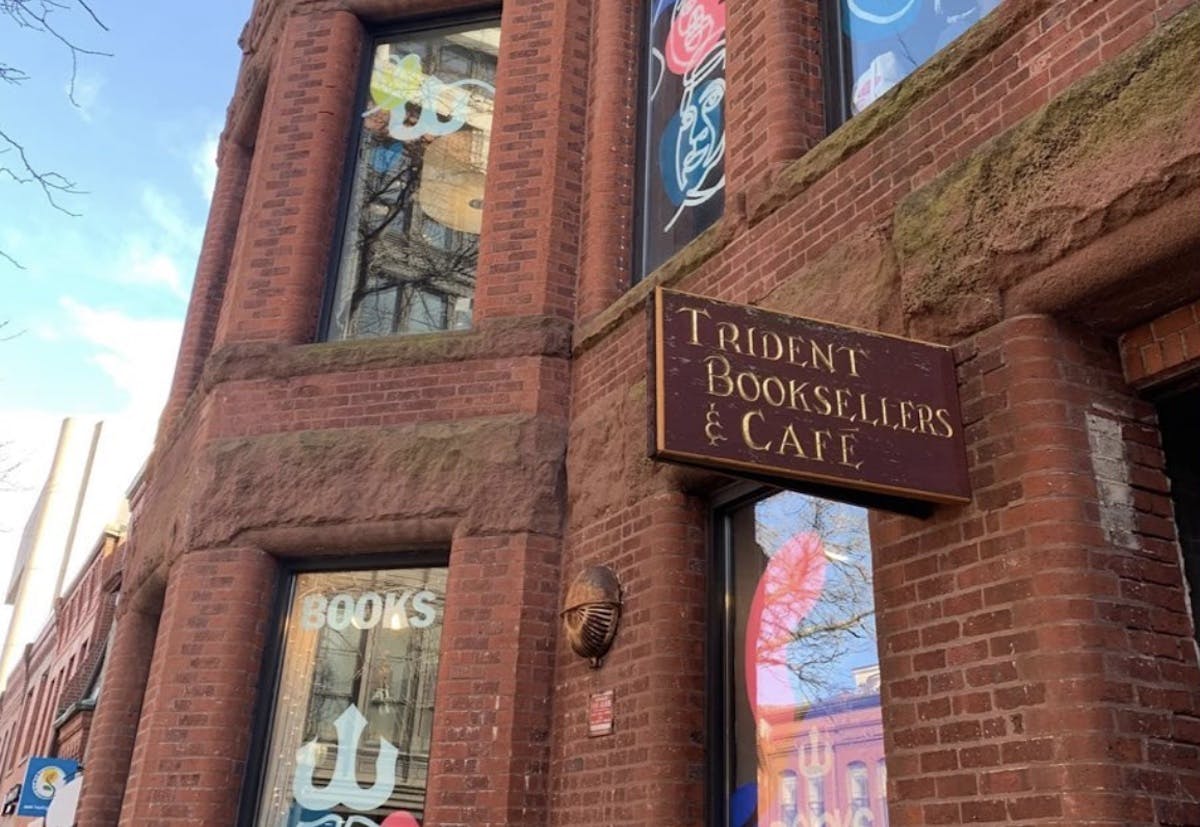 Trident Booksellers & Cafe: 338 Newbury St
Allbirds
It should come as no surprise that a New Zealander created a sustainable fabric made from wool. At Allbirds, this nationwide chain sells everything from sneakers to flats to scarves and hats—all made from stylish and sustainable materials.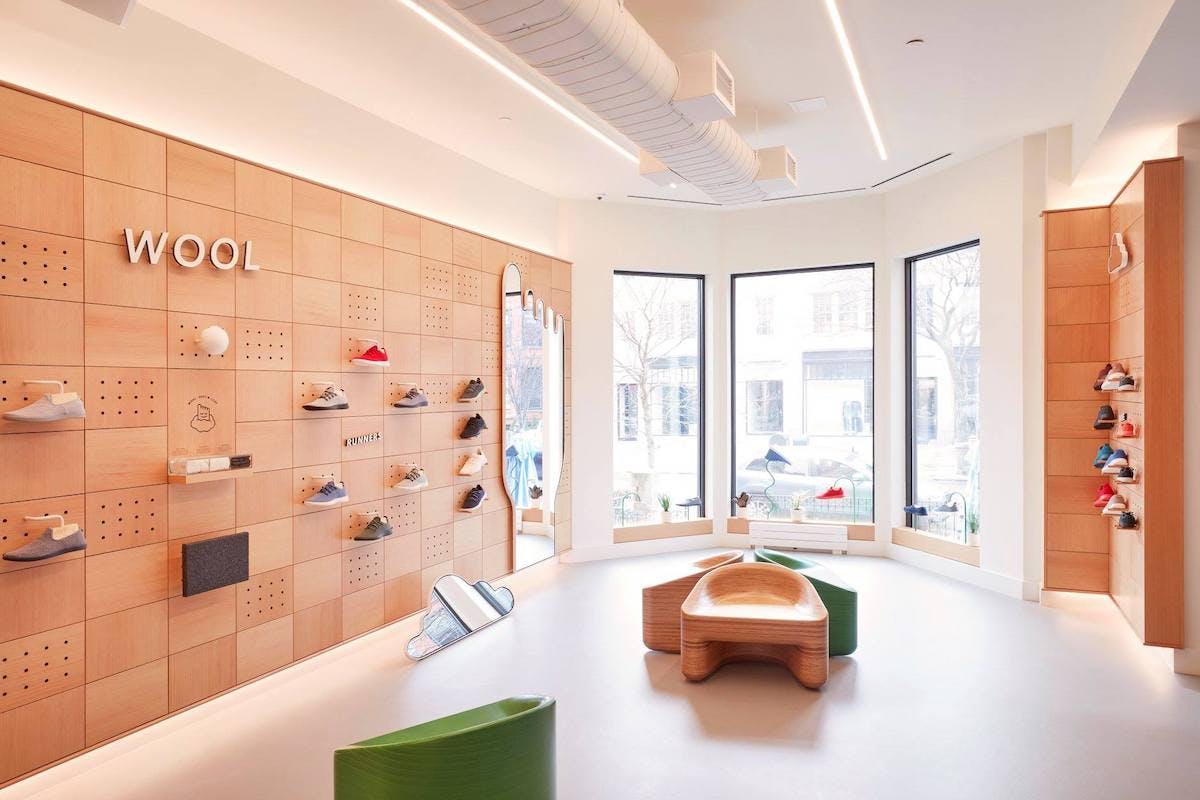 Allbirds: 205 Newbury St
Shreve, Crump & Low
Known as one of the longest-running jewelry stores in North America, their flagship location has some of the rarest watches in the world. Family-owned since 1796, they sell incredible gemstone pieces, estate jewelry, and the finest china around. This special occasion store is the perfect addition to your registry.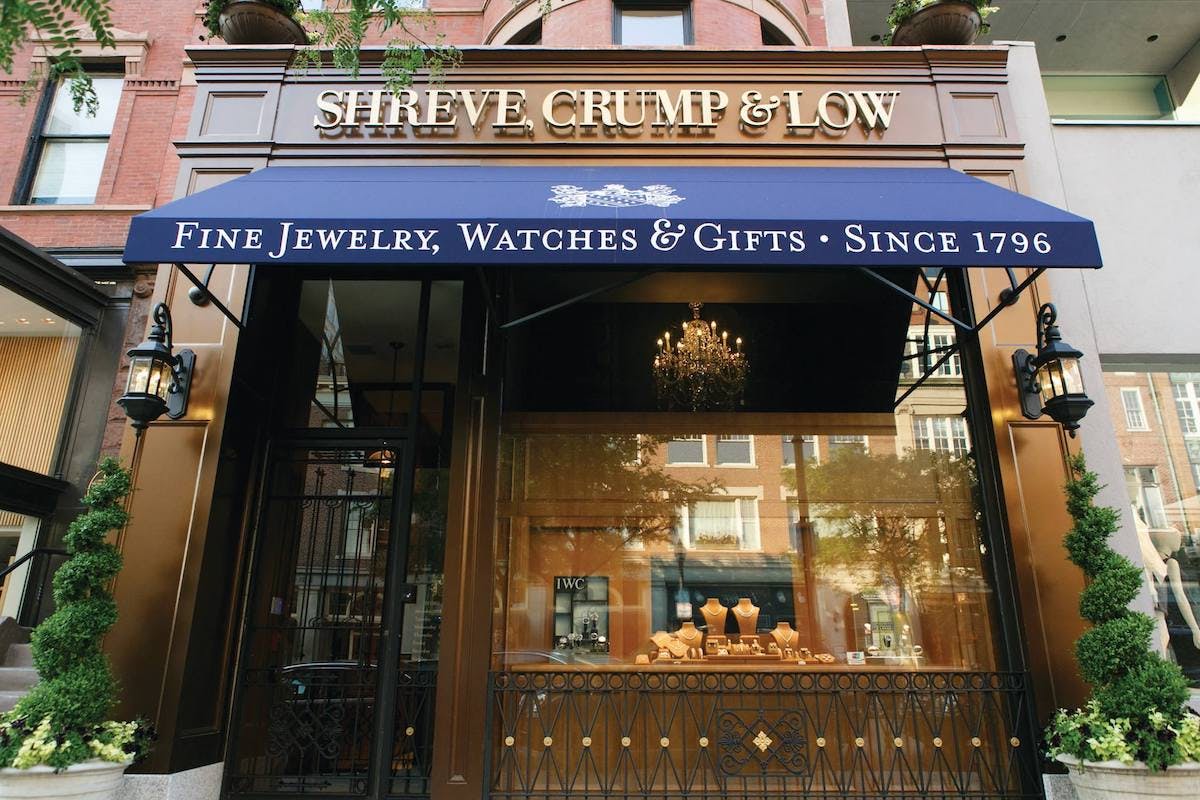 Shreve, Crump & Low: 39 Newbury St
Topdrawer
The stationery store of our dreams, Topdrawer is the place to stock up for professionals on the move. From a range of sustainable lunchboxes to chic sunglasses, you can pick up everything you need for your office.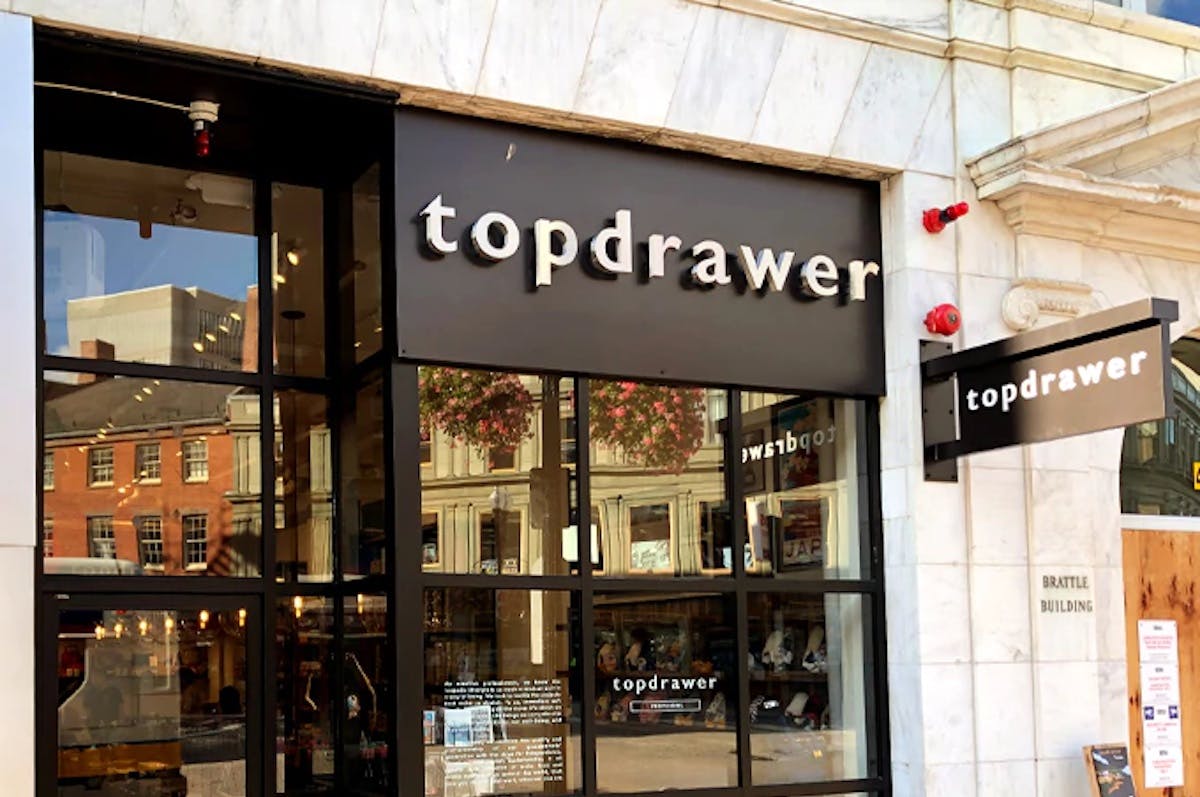 Topdrawer: 273 Newbury St
Where to eat and drink
Sonsie
For over 25 years, this beloved neighborhood bistro has been a Newbury Street go-to. Its extensive and eclectic menu has something for every diner, from wood-fired pizzas to fresh gyozas. Pair it with a bottle from their wine cellar or one of their signature cocktails like The Sonsie Smokeshow.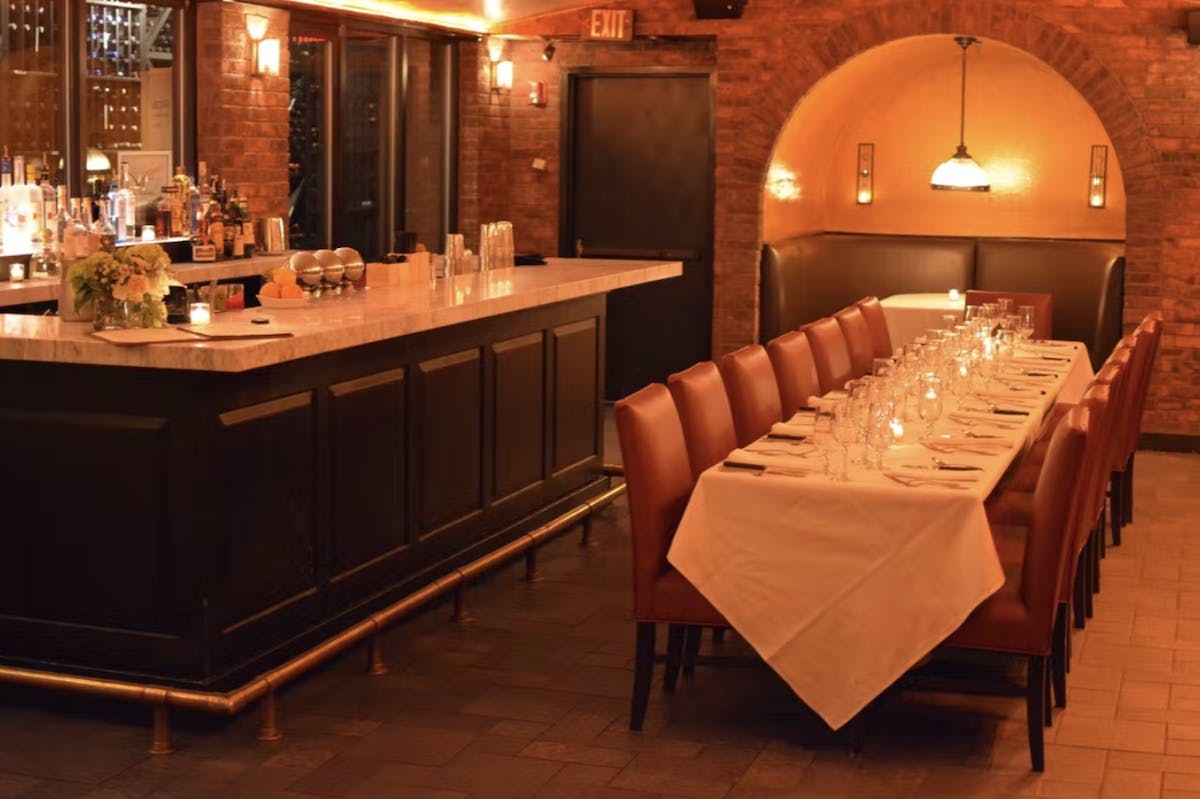 Sonsie: 327 Newbury St
Saltie Girl
It's all about sustainable seafood at Saltie Girl. In a city known for its shellfish, they have one of New England's largest tinned seafood collections. Their plates are just as good, especially their fried lobster and waffles with spicy maple syrup and their Gloucester lobster roll.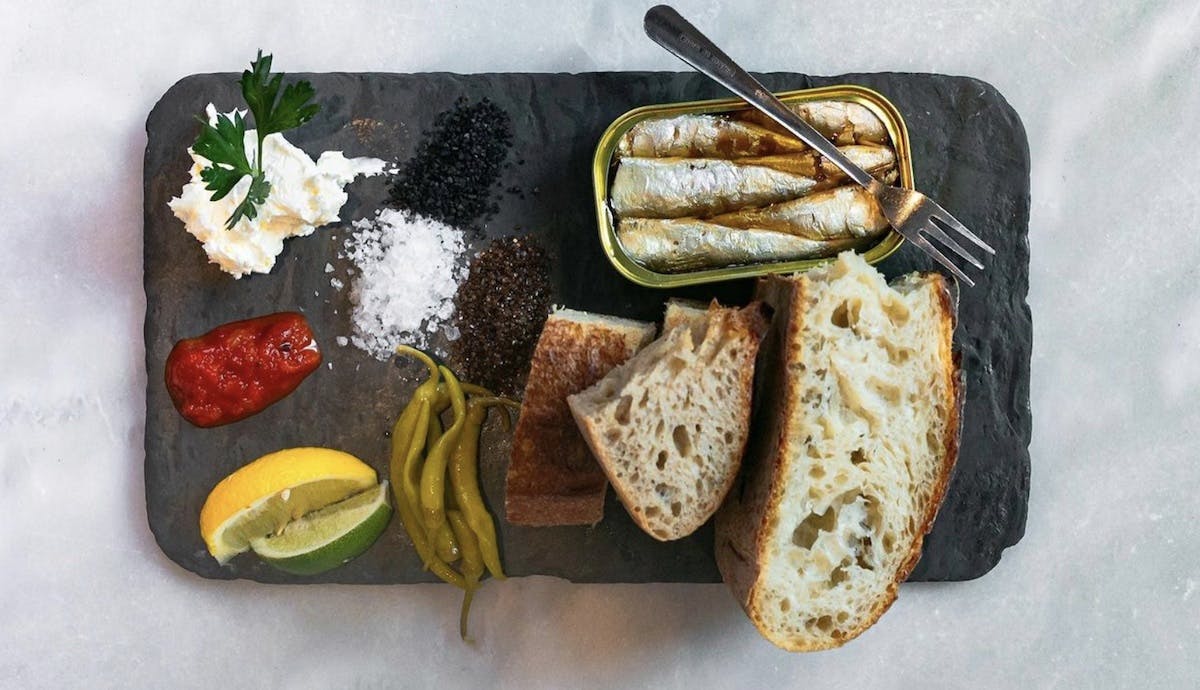 Saltie Girl: 279 Dartmouth St
Buttermilk & Bourbon
There's a bit of the Big Easy in the Back Bay. Buttermilk & Bourbon serve Hurricanes on tap alongside southern staples. Try the buttermilk fried chicken and warm honey-glazed biscuits served with pimento cheese spread and smoked cinnamon butter. But save room: the beignets are a standout.
Buttermilk & Bourbon: 160 Commonwealth Ave
Tatte Bakery & Cafe
An ideal pitstop during a day of shopping, Tatte Bakery & Cafe creates gourmet sandwiches and tartines fresh from the oven. Its rustic Parisian vibes and floor-to-ceiling tiles make it a perfect place to stop for a pastry.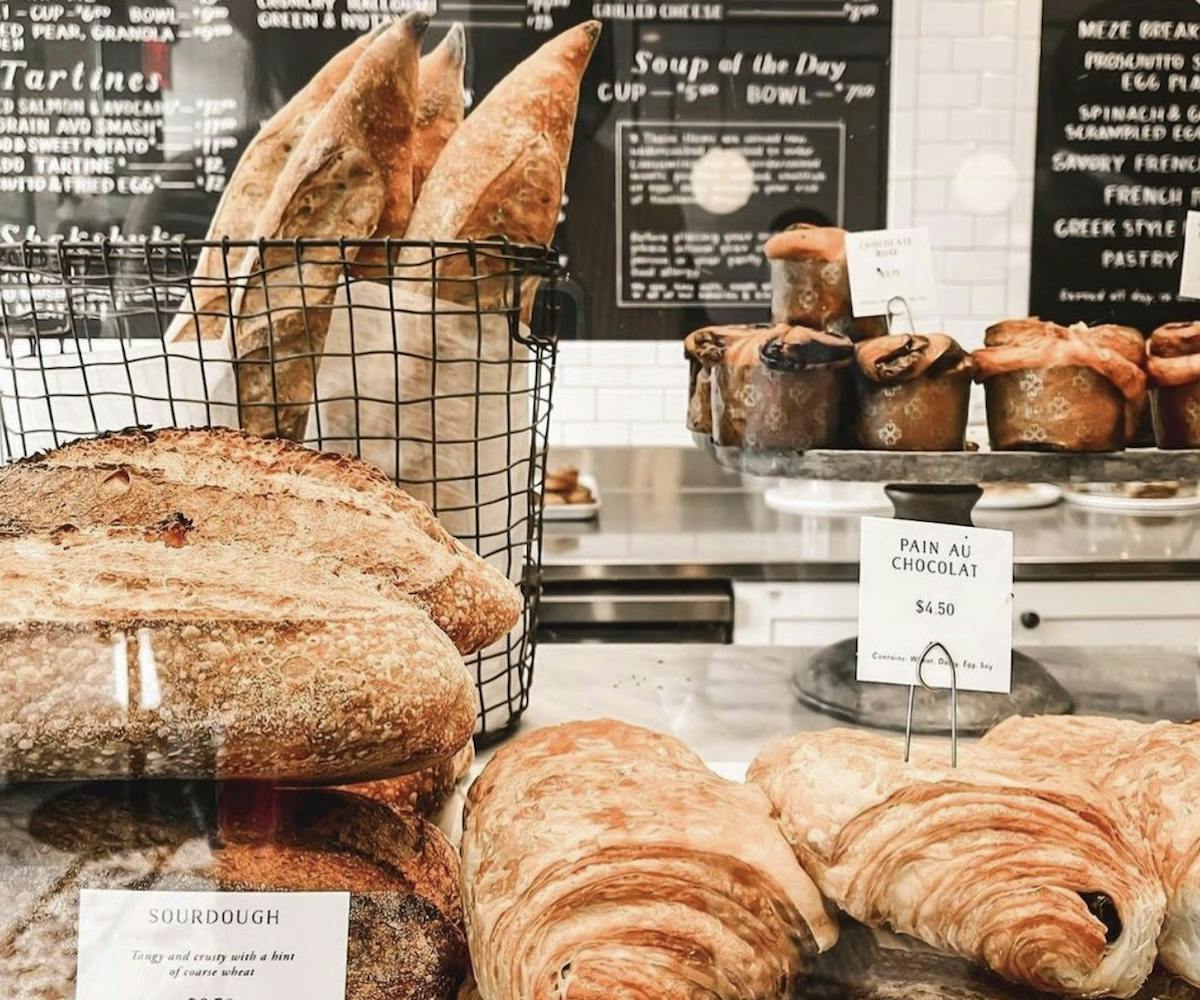 Tatte Bakery & Cafe: 399 Boylston St
Terra
On the third floor of Eataly Boston, Terra specializes in all things fire. An open-kitchen concept allows guests to watch their swordfish or skewered octopus cooked on an open flame. Don't worry; there are plenty of pasta, cheese, and wine options in this Italian food capital.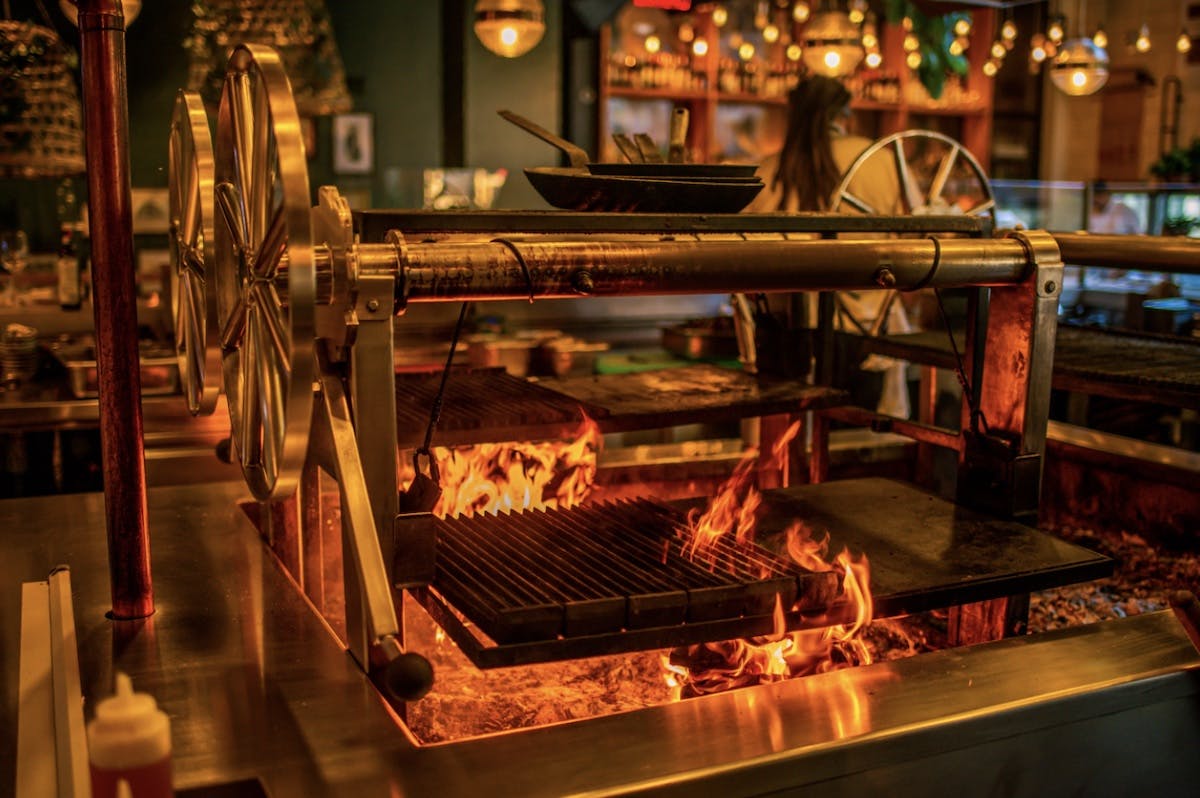 Terra: 800 Boylston St
Where to stay
The Newbury Boston
This artfully restored luxury hotel is next to the iconic Boston Public Gardens. Vibrant paintings and statement floor tiles decorate the communal spaces. In the rooms, handcrafted wood touches mixed with contemporary, sleek gold finishings and marble bathrooms personify Boston's timeless style.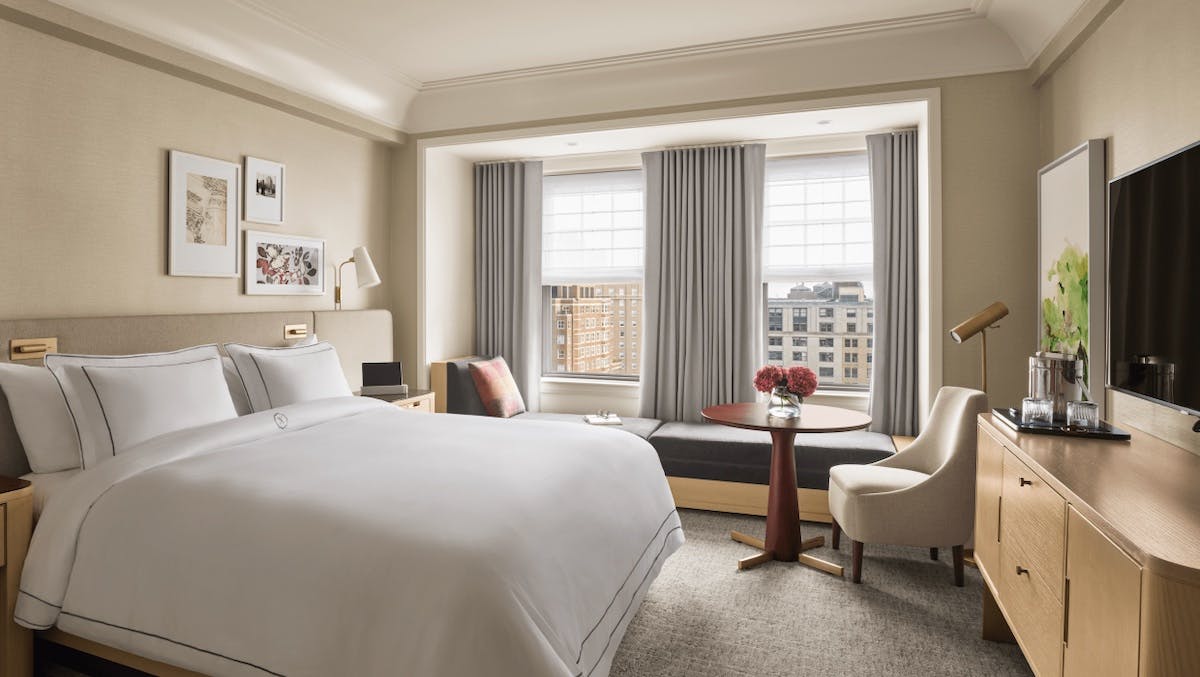 The Newbury Boston: 1 Newbury St
Check out our additional travel guides for advice on how to spend the day near our other Viewing Rooms: