Travel is opening up in a major way, and we couldn't be more excited to socially distance ourselves from home. Whether you're hitting the open road or hopping on a flight, you don't have to sacrifice your creature comforts. Rest easy: Saatva mattresses can be found at these 12 unique destinations throughout the country.
Bolinas, CA: Smiley's Saloon & Hotel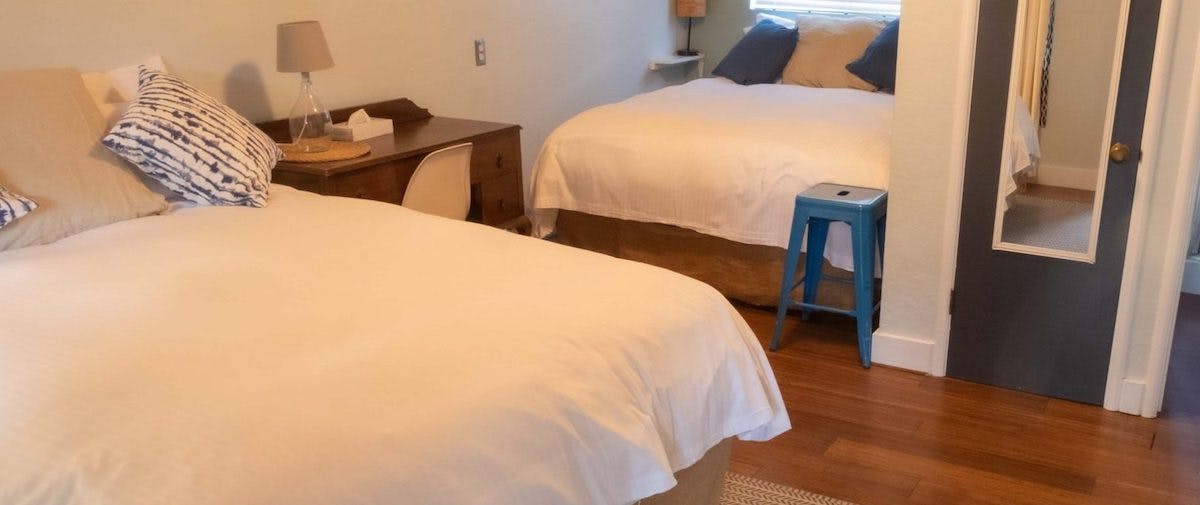 A little piece of history, Smiley's Saloon & Hotel is thought to be the oldest continually operating saloon on the West Coast, surviving earthquakes and Prohibition. Just north of San Francisco, this coastal retreat saw a refurbishment in 2020, complete with stunning mosaic tiles and comfy queen beds.
Pasadena, CA: The Bissel House Bed & Breakfast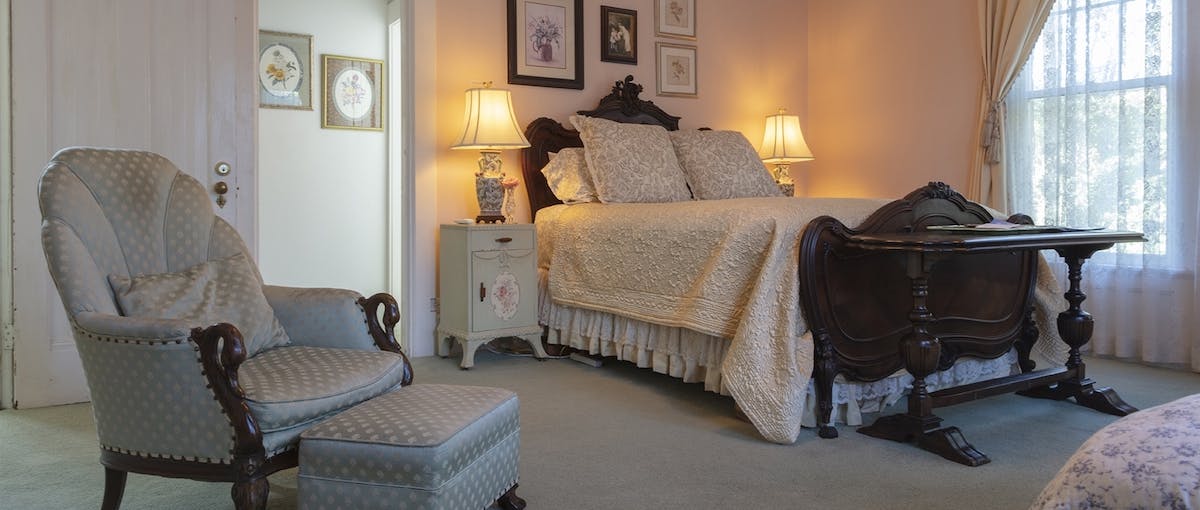 A few miles north of Los Angeles is a charming and quiet oasis away from the city. This historic Victorian built in 1887 has eight bedrooms with craftsman-style touches and plenty of antique decor befitting a classic B&B.
Telluride, CO: Camel's Garden Hotel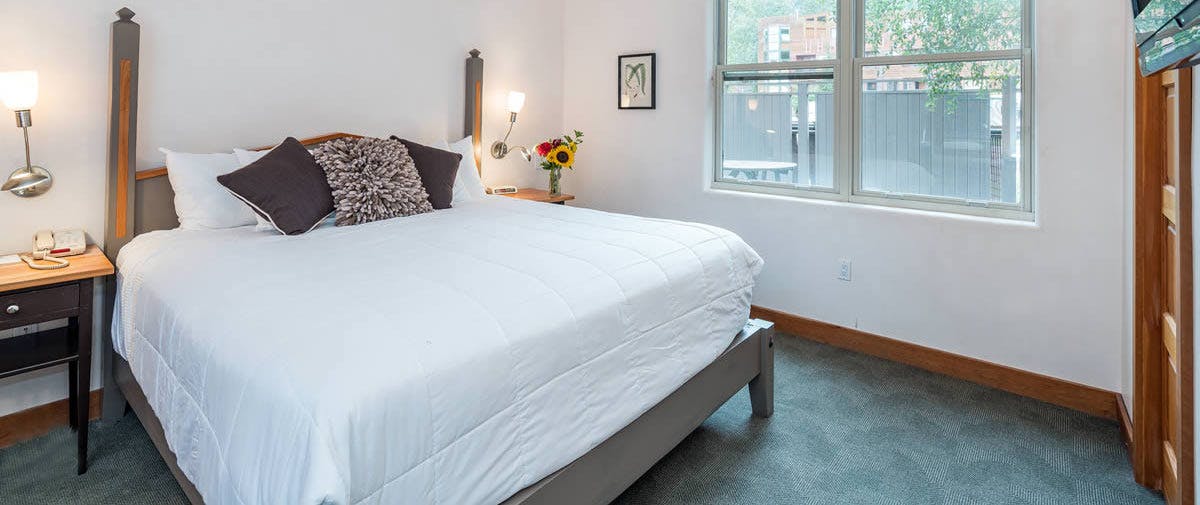 A snow lover's paradise, Telluride is one of the top ski and snowboard destinations in the United States. Located on the famous Gondola Plaza, the rooms at Camel's Garden Hotel have fireplaces and Italian marble bathrooms with oversized tubs perfect for a soak after a day on the slopes.
Tybee Island, GA: Desoto Beach Hotel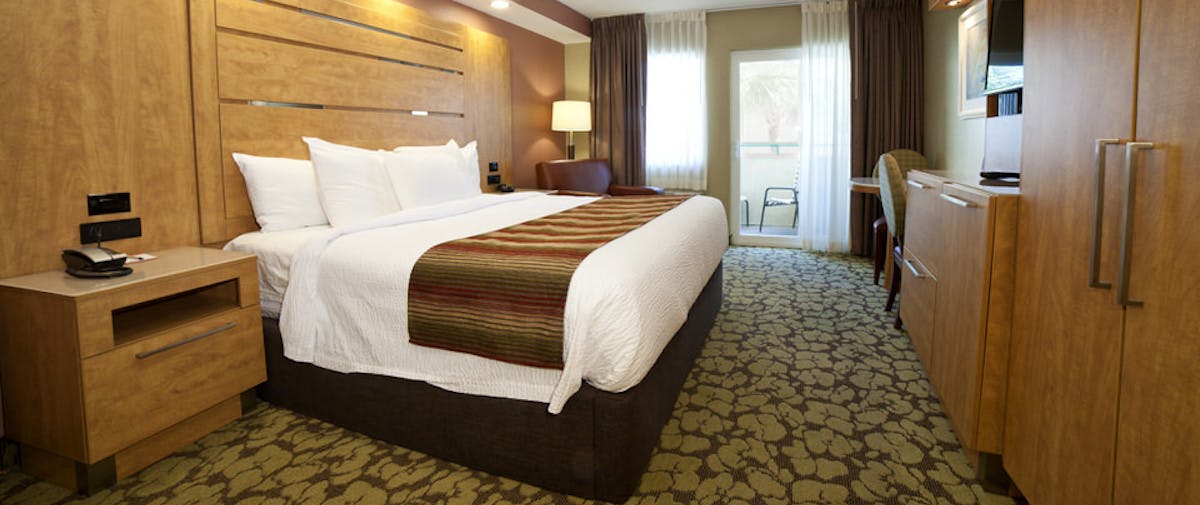 The island's only beachfront hotel gives guests panoramic views of the surf and sand. When it opened in 1939, it was a playground for the super-wealthy looking to escape from the sweltering city heat. Today, it's a comfortable beach retreat with balconies and killer ocean views.
Lenox, MA: The Cornell Inn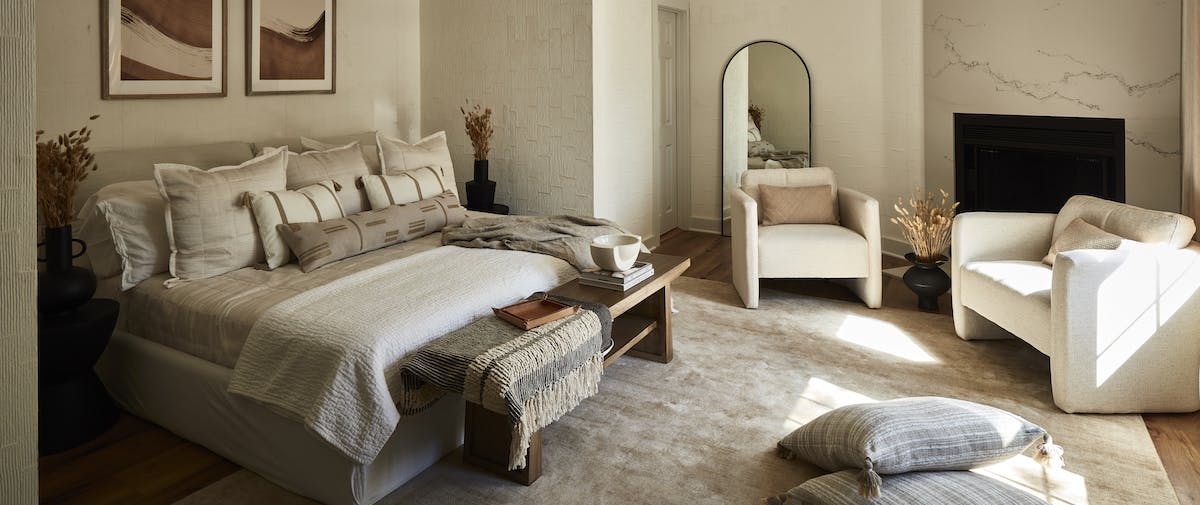 This 150-year-old inn is a fixture amongst the rolling green hills and quiet nature of The Berkshires. Refurbished in 2021, each of the brand-new bedrooms was designed by a BIPOC designer with statement wallpaper and unique tiles. (Get a behind-the-scenes look at the gorgeous bedroom designs.)
Libby, MT: Venture Inn- Libby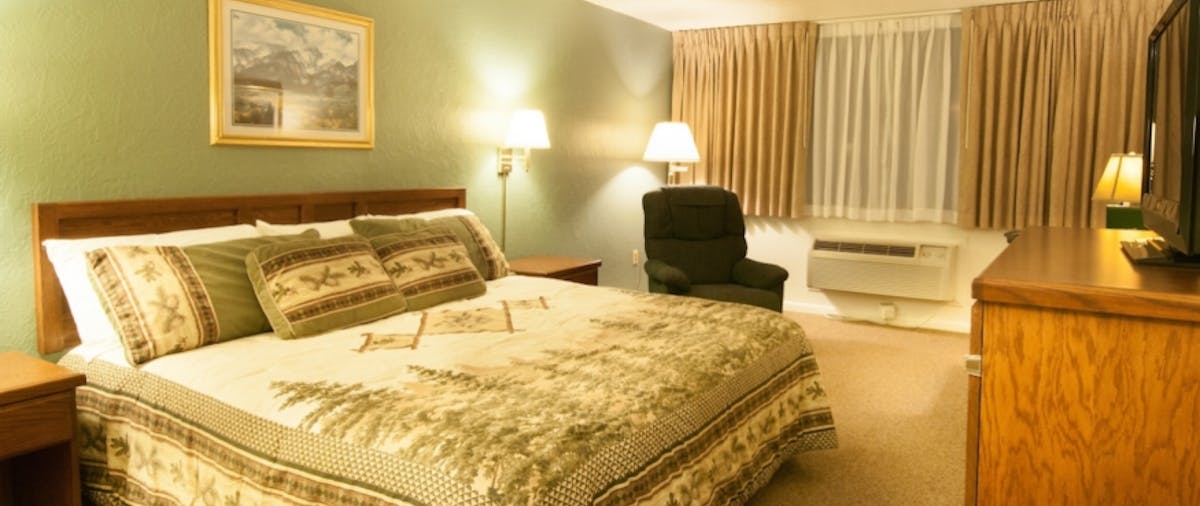 As Saatva's first hospitality partner, the Venture Inn- Libby holds a special place in our hearts. Once you walk into the new wood-clad lobby, you'll see why. Located in Kootenai Country, Montana, the natural beauty in the area is staggering. After a day of hiking, fishing, and chainsaw carving, you'll be happy to plop down on that comfy Saatva mattress.
Catskills, NY: The Chatwal Lodge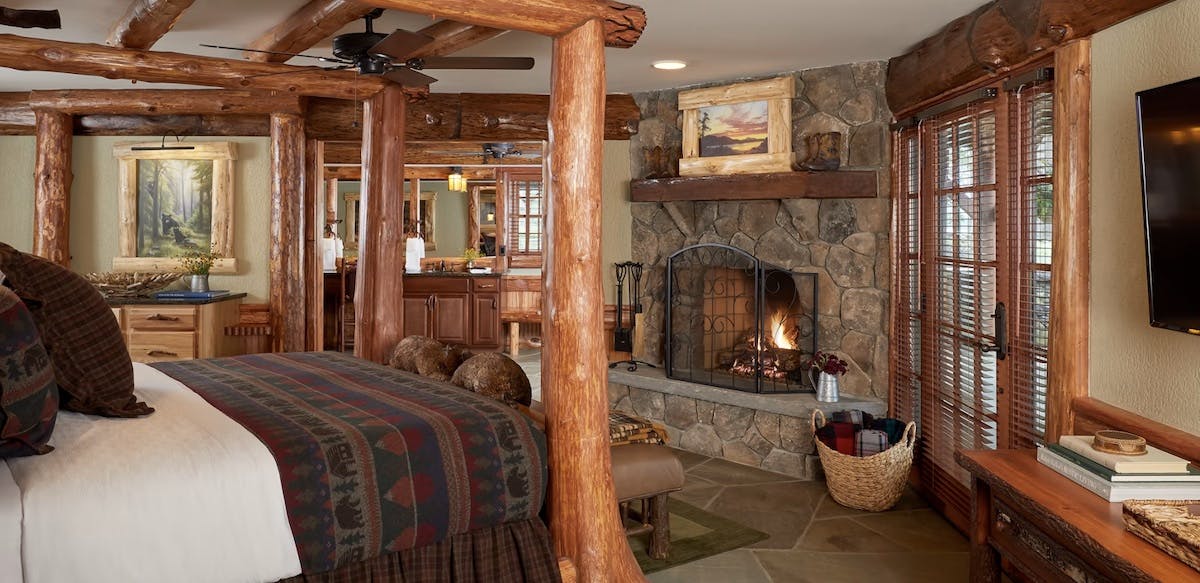 The Chatwal Lodge is a brand new city escape situated within the Chapin Estate on the beautiful Toronto Reservoir. Grand stone fireplaces and stunning hand-hewn timbers make it the ideal mountain retreat amongst the pines—with a massive dose of luxury.
Raquette Lake, NY: Great Camp Sagamore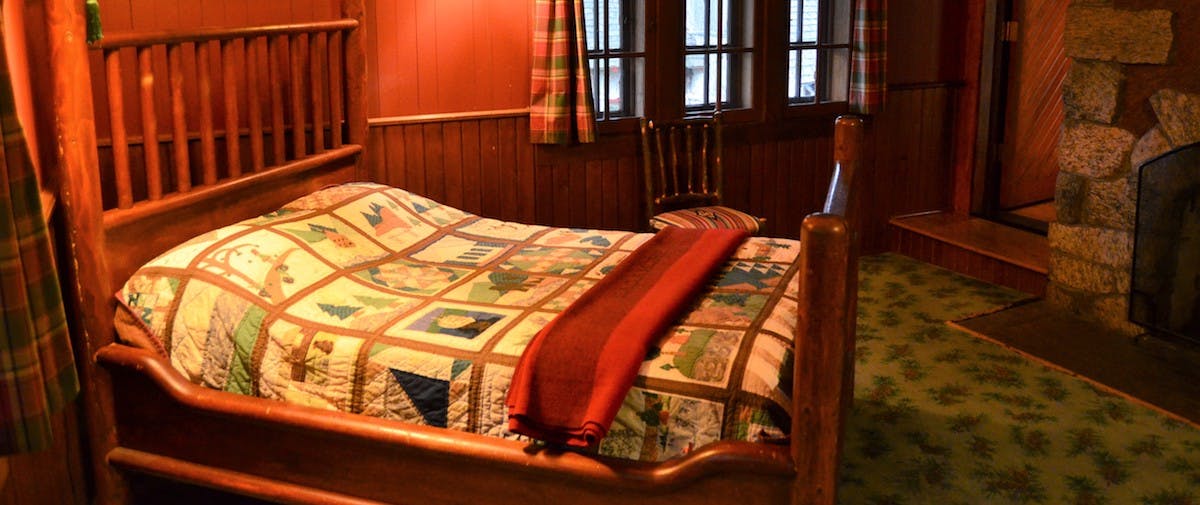 Once a summer retreat for the famous Vanderbilts, Great Camp Sagamore is a National Historic Landmark and the perfect Adirondacks adventure. A summer camp for the whole family, there's plenty of outdoor activities from swimming to canoeing to woodcarving. And when you've had enough of Mother Nature, there's the peace of a private cabin.
Philadelphia, PA: Maj Hotel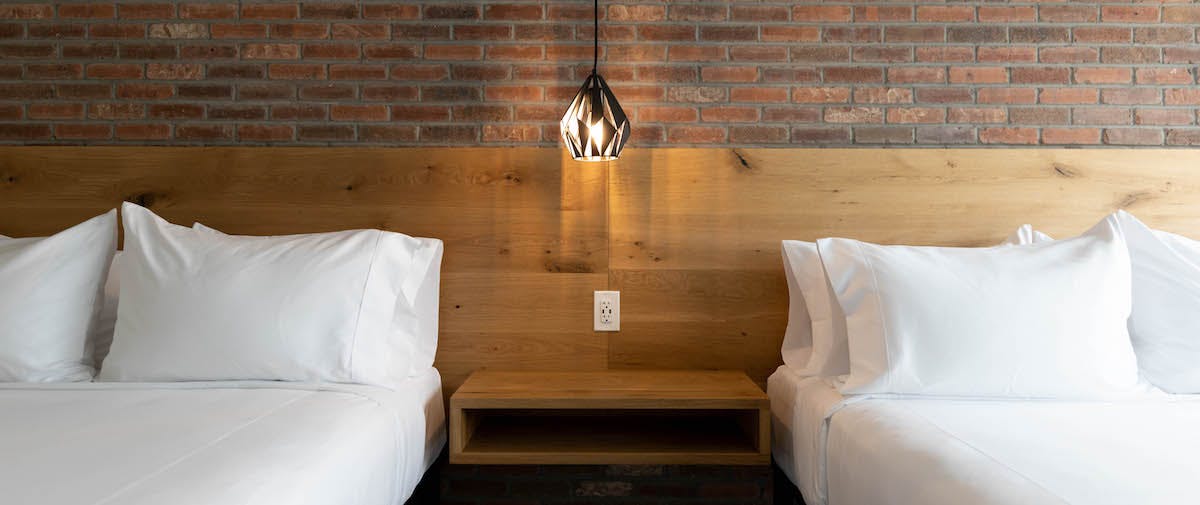 In the heart of Philadelphia's Museum District is the brand-new Maj Hotel. This chic, modern hotel has exposed brick, funky tiles, and contemporary light fixtures that young couples will love. Another fun touch? Each bedroom has a smart mirror, so you can easily check the weather and more.
Poconos, PA: Mountain Springs Lake Resort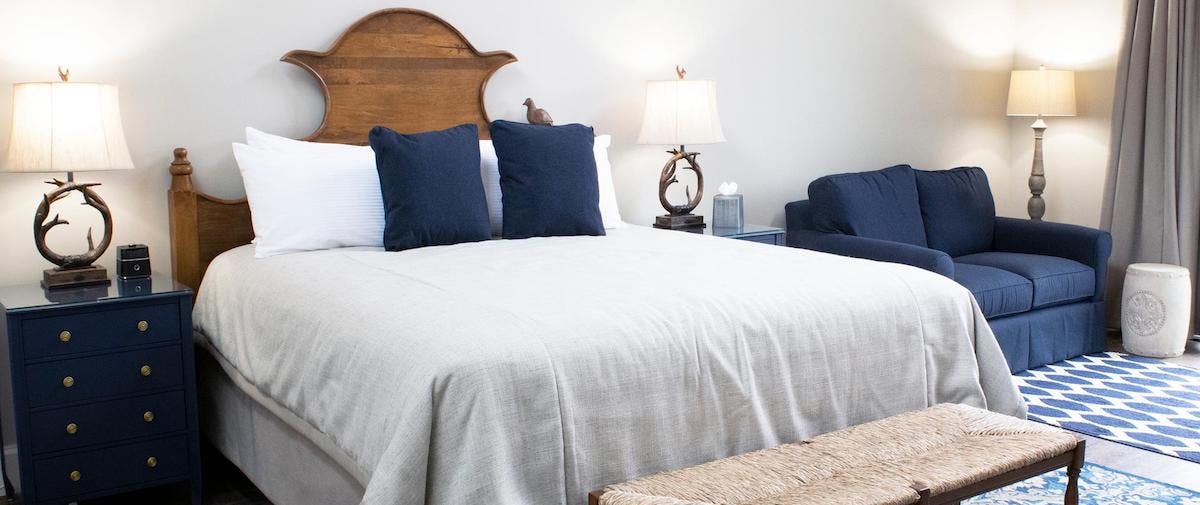 Fresh air awaits at this beloved mountain getaway. Operating for nearly 60 years, Mountain Springs Lake Resort has 39 unique cabins and suites around the property's private lake. Choose from contemporary suites with fireplaces and plunge tubs or multi-bedroom log cabins with kitchens.
Midway, UT: The Blue Boar Inn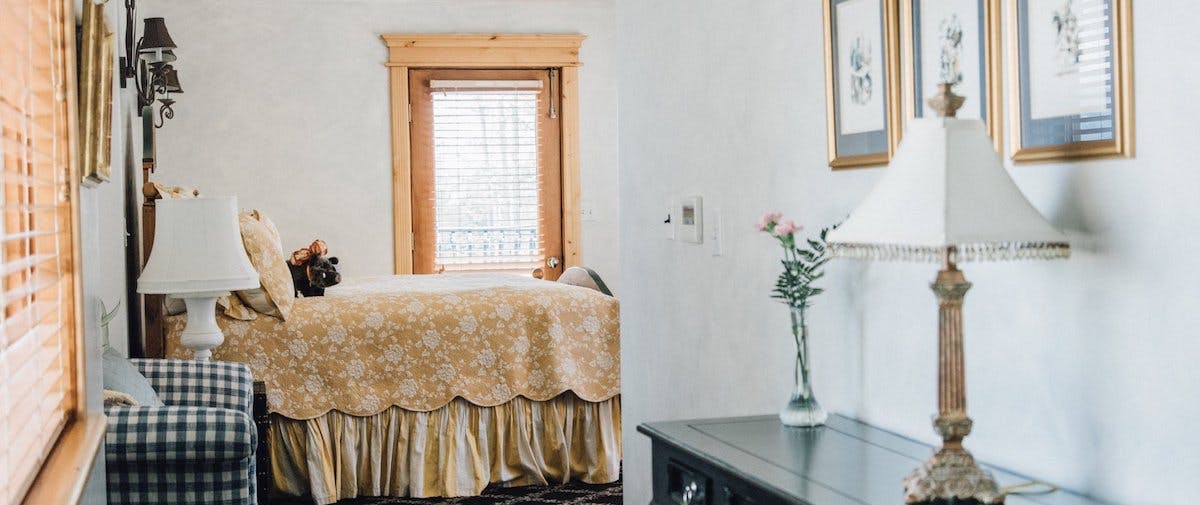 A 20-minute drive from Salt Lake City and the state's best ski resorts is a quirky European-style inn. Each of the 12 rooms is named after a famous author and comes with distinct decor. The Geoffrey Chaucer room has a wood-carved Austrian folk art canopy bed and a gas fireplace, while the William Shakespeare room has an Italian hand-carved Rococo king bed and a bay window with mountain views.
Aruba, Dutch Caribbean: Manchebo Beach Resort & Spa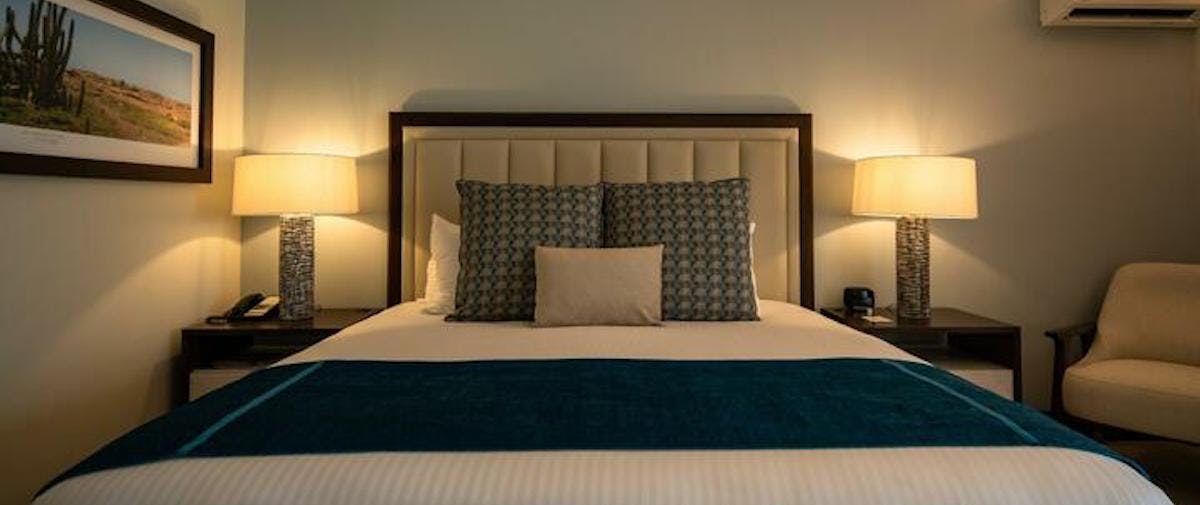 Saatva's only international hospitality partner, Manchebo Beach Resort & Spa, has a prime location along Eagle Beach, the country's best stretch of sand. This sustainable wellness resort includes a Balinese spa, daily yoga, and 72 modern rooms and suites with tranquil garden or prized ocean views.
If insomnia kicks in and you're having trouble snoozing while away from home, these travel sleep tips will help you drift off in no time.
Top image courtesy of Maj Hotel