It turns out Saatva employees have a few surprising skills up their sleeves. During this weekend's annual Startup Games in Austin, we proved just how good we were at Mario Kart, foosball, ping pong, and other tournament-style games. In the end, Saatva took third place overall, raising thousands of dollars for charity.
The nonprofit Startup Games, which is open to companies with up to 250 employees, currently runs programs in Austin, Denver, and Atlanta. Since 2012, Startup Games has given more than $650,000 to local charities.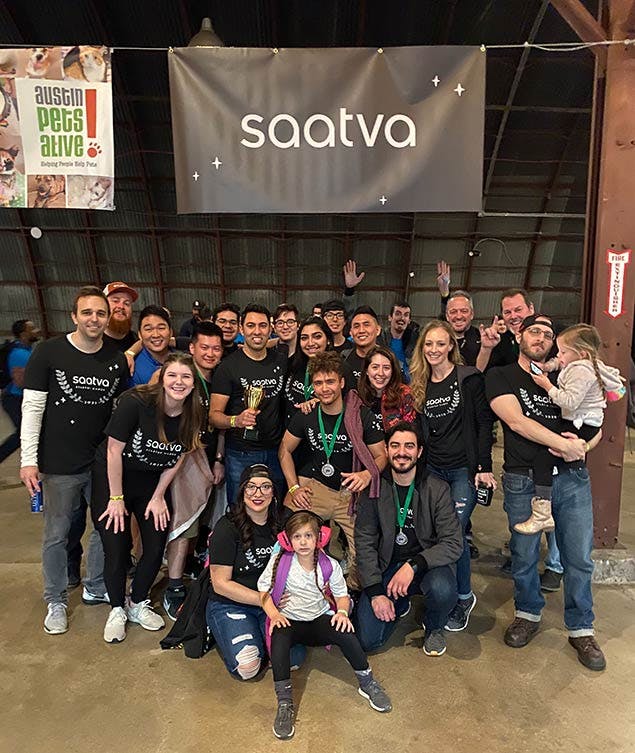 Each of the 18 companies that competed in this year's Austin games got to play for the cause of their choice. While every charity walked away with a grant, the largest portion of the funds raised went to the charities of the first, second, and third place teams.
It's amazing to have the opportunity to compete at Startup Games," said Ricky Joshi, Saatva co-founder and chief strategy officer, who participated in a mystery game involving marshmallows and spaghetti. "It's such a culture builder and definitely one of the things that makes being a part of this community so great. Winning third place and donating $7,500 to Austin Pathways was icing on the cake!
Saatva played on behalf of Austin Pathways, a nonprofit organization that promotes the education and wellness of low-income Austin residents in subsidized housing programs. Since 2010, Austin Pathways has awarded more than $1 million in scholarships for post-secondary opportunities, financial support for existing college students, and more.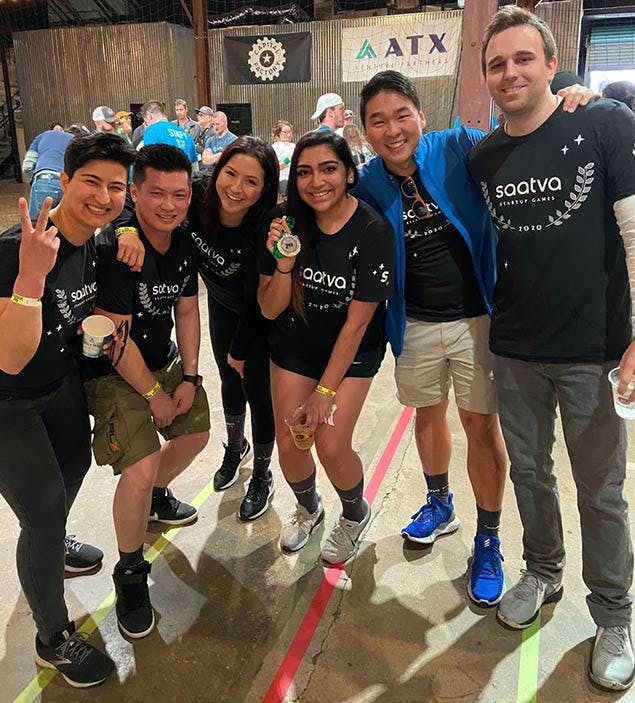 Austin Pathways serves families from 18 housing communities owned and operated by the Housing Authority of the City of Austin (HACA), as well as people who participate in the Housing Choice Voucher (Section 8) program.
Saatva is currently piloting a new program with HACA. Throughout 2020, we'll be donating bedding and providing new mattresses for HACA programs.