Most nights, I unwind before bed by watching a couple of episodes of Shark Tank. For some reason, I find it soothing to listen to the sharks—like Mark Cuban and Lori Greiner—grill entrepreneurs about their (sometimes questionable) businesses. I've even found some of my favorite products through the show, with my beloved Scrub Daddy coming in at the top of the list.
As someone who writes about sleep for a living, I'm particularly intrigued whenever there are any products related to sleep on the show—and it turns out there have been quite a few.
Here are five sleep products that have appeared on Shark Tank, from a snoring aid to a meditation app, and how they fared on the show.
Circadian Optics Lumine Light Therapy Lamp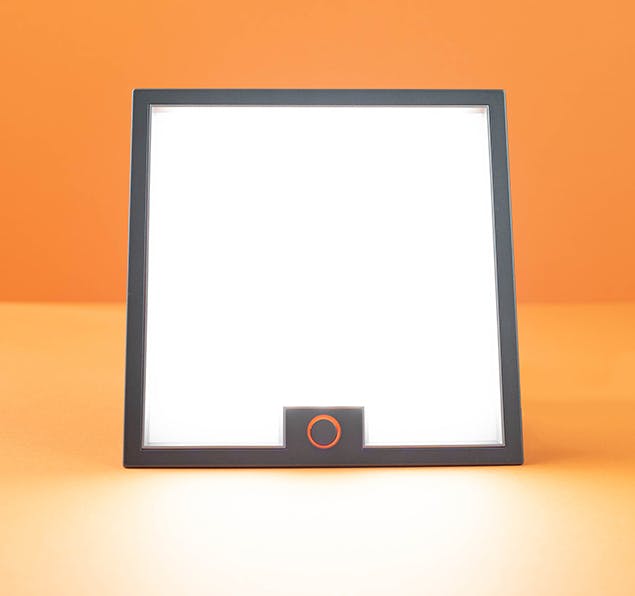 The pitch: Your circadian rhythm controls when you wake up in the morning and when you go to sleep at night. Not getting enough light in the A.M.—and getting too much in the P.M.—can disrupt your body's internal clock.
This bright light therapy lamp mimics daylight to reset your circadian rhythm. It provides 10,000 lux of pure white light, which is the amount—and type—of light researchers say you need to regulate your sleep, boost your mood, and overcome the winter blues.
The outcome: The entrepreneur behind the bright light therapy lamp, Amber Leong, received $750,000 from Cuban and Greiner for a 20% stake in her company. (Here are the best bedroom gadgets to help you sleep better.)
Buy now ($59.99)
Somnifix Mouth Strips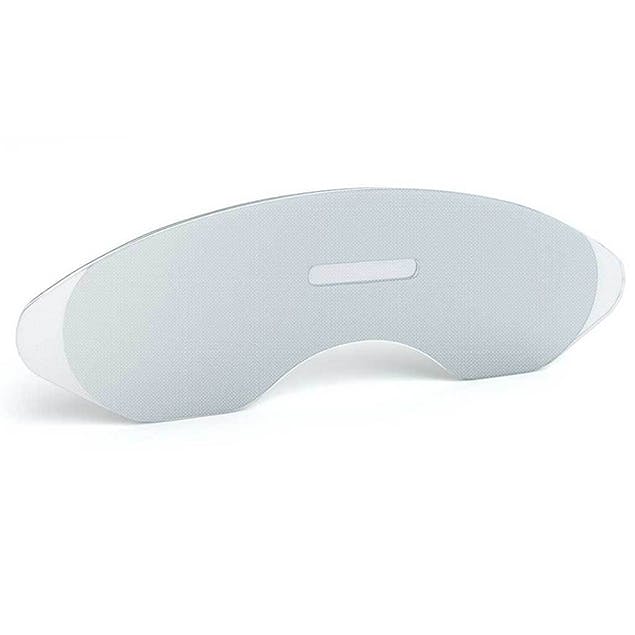 The pitch: According to the National Sleep Foundation, close to 90 million American adults snore sometimes, and 37 million do so regularly. Regular snoring can not only have serious health ramifications (it could be a sign of sleep apnea), it can also be annoying to whomever you share your bed with.
To prevent snoring, you have to breathe through your nose while you sleep. These strips stick to your lips to keep your mouth shut and promote nasal breathing so you don't snore. The strips are designed to work with CPAP machines and are made with 100% recyclable material. (Learn more about mouth taping for sleep.)
The outcome: Cuban invested $500,000 for a 20% share of entrepreneur Nicholas Michalak's company.
Buy now ($19.97 for a pack of 28)
Marz Sleep Spray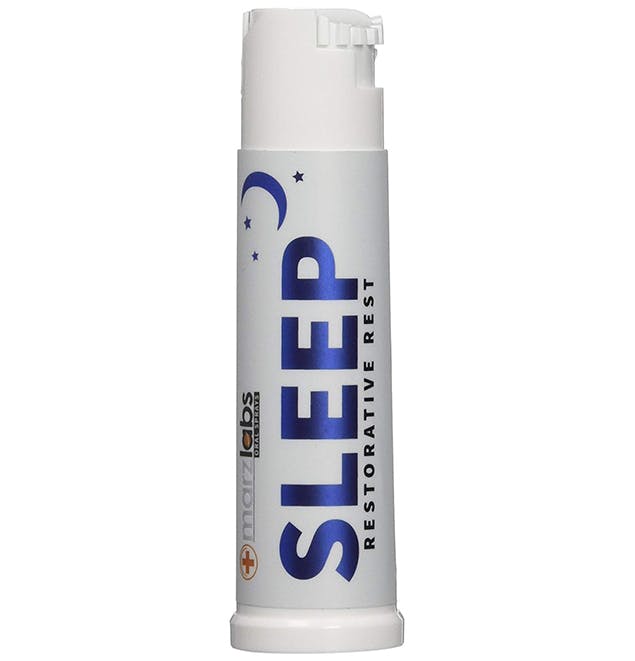 The pitch: Sleeping pills have a lot of negative side effects, which is why many people turn to natural solutions instead. Melatonin is a particularly popular sleep aid.
This sleep-inducing spray contains melatonin as well as two other calming ingredients: valerian root and lemon balm. The 1-oz. bottle size means you can pack it with you when you travel. There are also energy-boosting and immune system-supporting sprays in the line.
The outcome: Both Greiner and Kevin O'Leary (a.k.a. Mr. Wonderful) made offers, with Greiner winning out in the end. She invested $200,000 for a 25% stake in the Marz family's company.
Buy now ($30)
Simple Habit Meditation App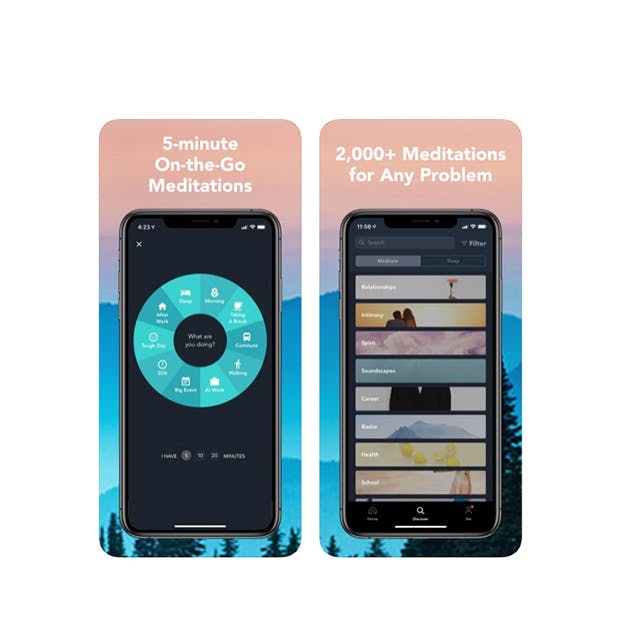 The pitch: Meditation has long been touted by advocates for its stress-relieving benefits. Studies find it can also help you fall asleep faster, rest more deeply, and nix insomnia.
This app offers five-minute guided meditations that are perfect for even the busiest of people. The meditations are guided by teachers and mindfulness experts from around the world, and you can track your progress through the app's Mindful Minutes feature. A premium membership allows you to access the meditations offline.
The outcome: Shark Robert Herjavec and guest shark Richard Branson both showed interest in the app but couldn't come to a suitable arrangement with the app's creator, Yuhna Kim. Kim ended up raising $10 million for the app after her spot on the show.
Download now (free; $11.99/month for premium access)
The Comfy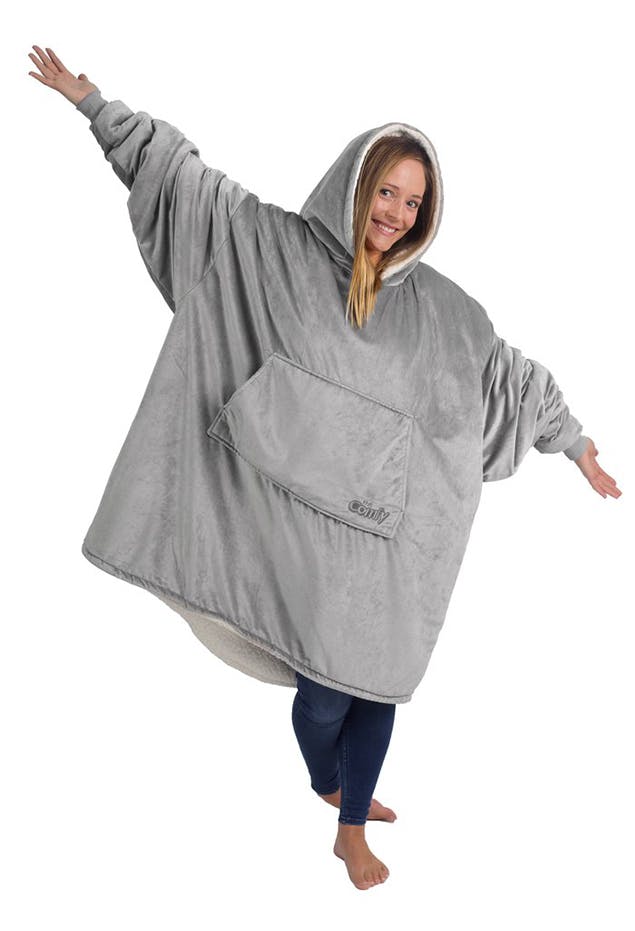 The pitch: Sweatshirts and blankets are both cozy—so imagine what would happen if you combined the two!
This sweatshirt/blanket hybrid is made of fleece microfiber on the outside and lined with fluffy sherpa on the inside. It comes in one size, which fits most teens and adults, and the hood doubles as a pillow.
The outcome: Brothers Brian and Michael Speciale accepted a $50,000 investment from shark Barbara Corcoran for a 30% stake in their company.
Buy now ($44.99)
The right PJs can help you snooze more soundly. Here's how to choose the perfect pair of pajamas for you.
Photo credit: ABC/Eric McCandless