Valentine's Day is almost here! Not sure what to get your partner this year? Whether you're looking for Valentine's Day gifts for her or Valentine's Day gifts for him, one thing's certain—everyone could benefit from better sleep.
And unlike chocolate and flowers, sleep is the gift that keeps on giving (for both of you). After all, quality sleep improves your mood and your sex life, which is a win-win for your relationship.
From weighted silk eye masks to eco-friendly slippers to lavender pillow sprays, here are the best Valentine's Day gifts to help your sweetie take their sleep to the next level.
Best Valentine's Day gifts for better sleep
Weighted silk eye mask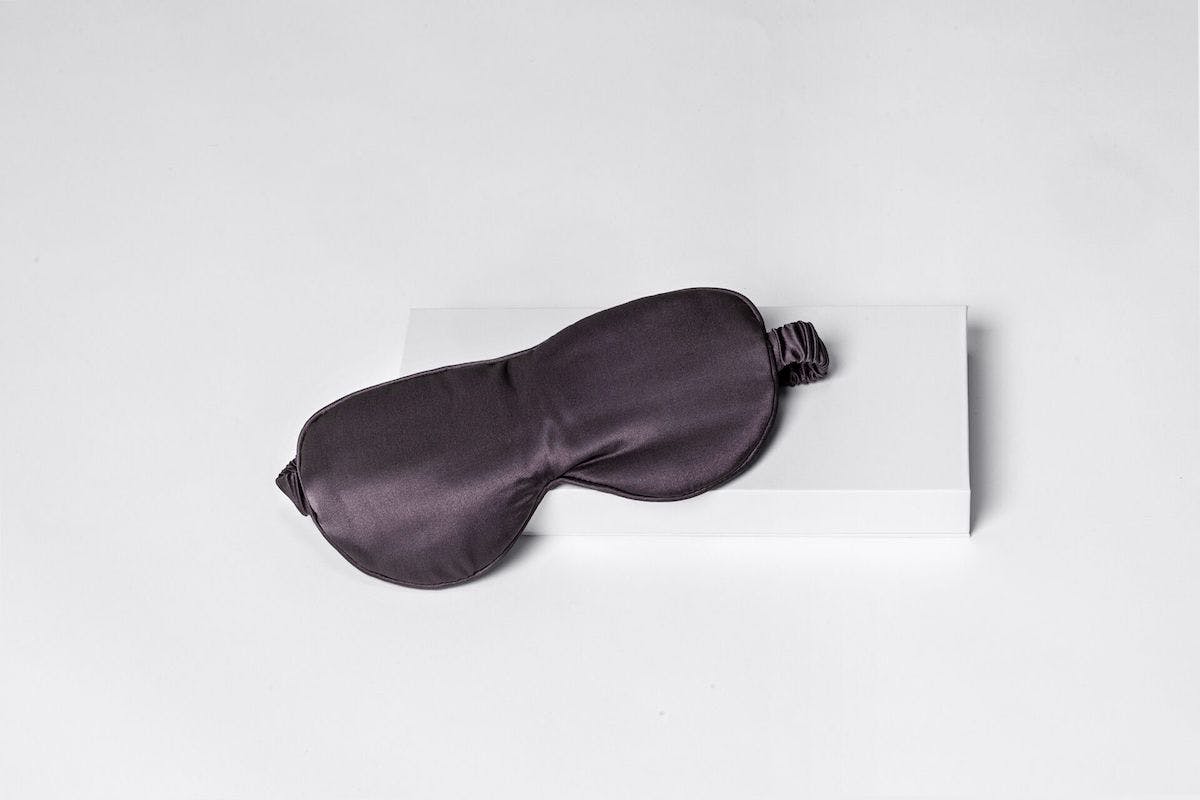 Saatva's

Weighted Silk Eye Mask
Weighted Silk Eye Mask

Like a calming, sleep-enhancing weighted blanket for tired eyes

pulls double duty by blocking out light for more restful sleep while also treating your S.O.'s eyes with the calming, therapeutic effect of deep pressure stimulation. Available in two neutral hues, this weighted eye mask is made from the highest quality silk that's naturally hypoallergenic, breathable, and temperature-regulating. Plus, smooth silk helps prevent creases and protects the delicate eye area from friction.
Herringbone knit blanket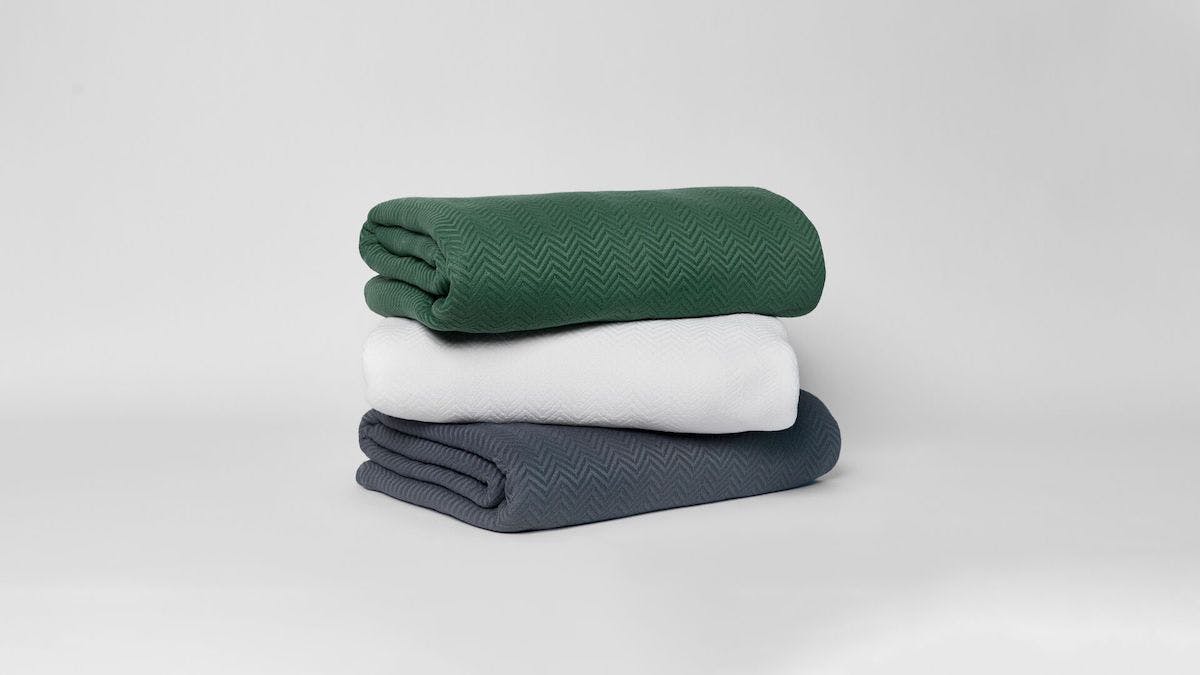 Skip the cliche pajamas and gift your partner Saatva's

Herringbone Knit Blanket
Herringbone Knit Blanket

A medium-weight cotton blanket in a classic herringbone weave

instead. It's soft, cozy, and incredibly versatile. It can be used as a coverlet, top layer, or comforter alternative, making it a gift that's beneficial all year long. Choose from White, Slate, and Sage to suit your recipient's personal preferences.
Sunrise alarm clock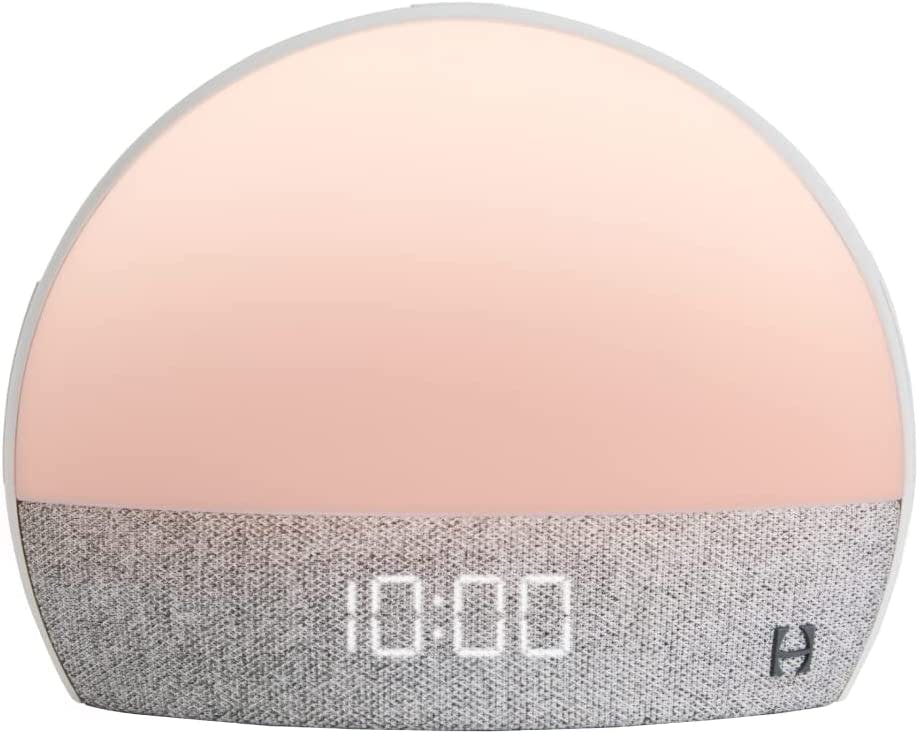 A sunrise alarm clock mimics natural light and can help someone fall asleep faster and stay asleep. If your loved one wakes up feeling groggy, has trouble falling asleep, or wants to establish a regular sleep routine, then a sunrise alarm clock could be the perfect Valentine's Day present. Hatch's Sunrise Alarm Clock comes programmed with a library of soothing sounds and lights so they can wind down and wake up with ease.
Embroidered sateen sheet set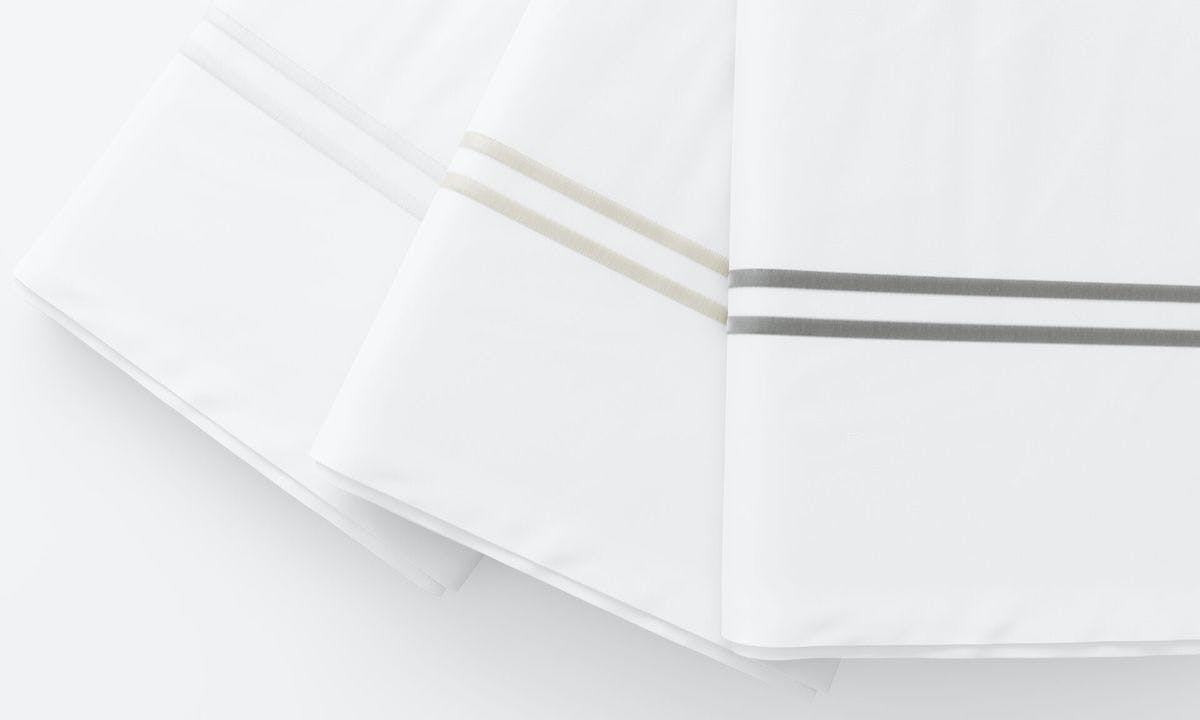 Enjoy a staycation with your better half while wrapped in Saatva's

Embroidered Sateen Sheet Set.
Embroidered Sateen Sheet Set

Hotel-style sheets in silky-soft organic cotton with elegant detailing

These hotel-style sheets have a hand-finished embroidered trim for a clean, elegant look. The silky-soft 300 thread count sateen weave gets softer with every wash, so don't blame us if you want to spend the whole day in bed. 
Diamond knit blanket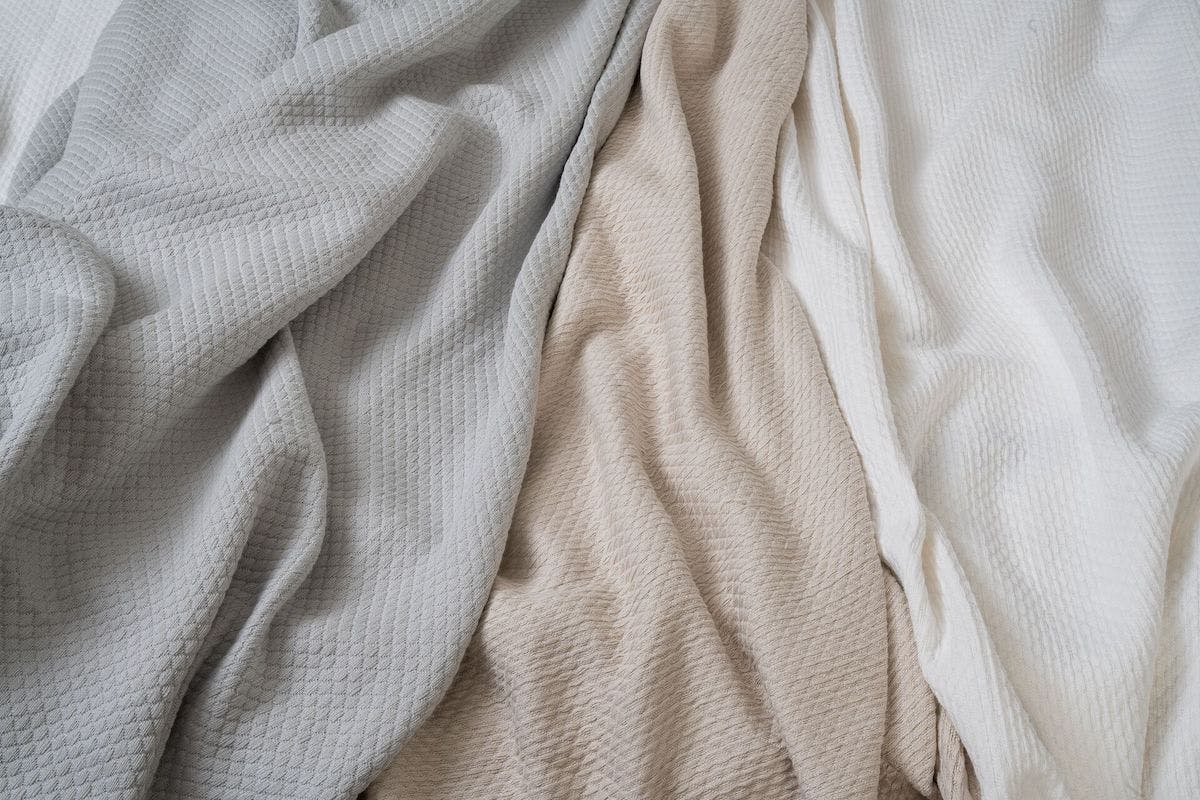 Does your sleep partner run hot? They'll appreciate you giving them Saatva's

Diamond Knit Blanket,
Diamond Knit Blanket

A light & airy cotton blanket in an elegant geometric knit

a lightweight cotton blanket that's naturally hypoallergenic and moisture-wicking. It's bound in a half-inch of cotton twill for durability and an elegant finish and comes in three neutral shades that match every bedroom style. 
Slipper socks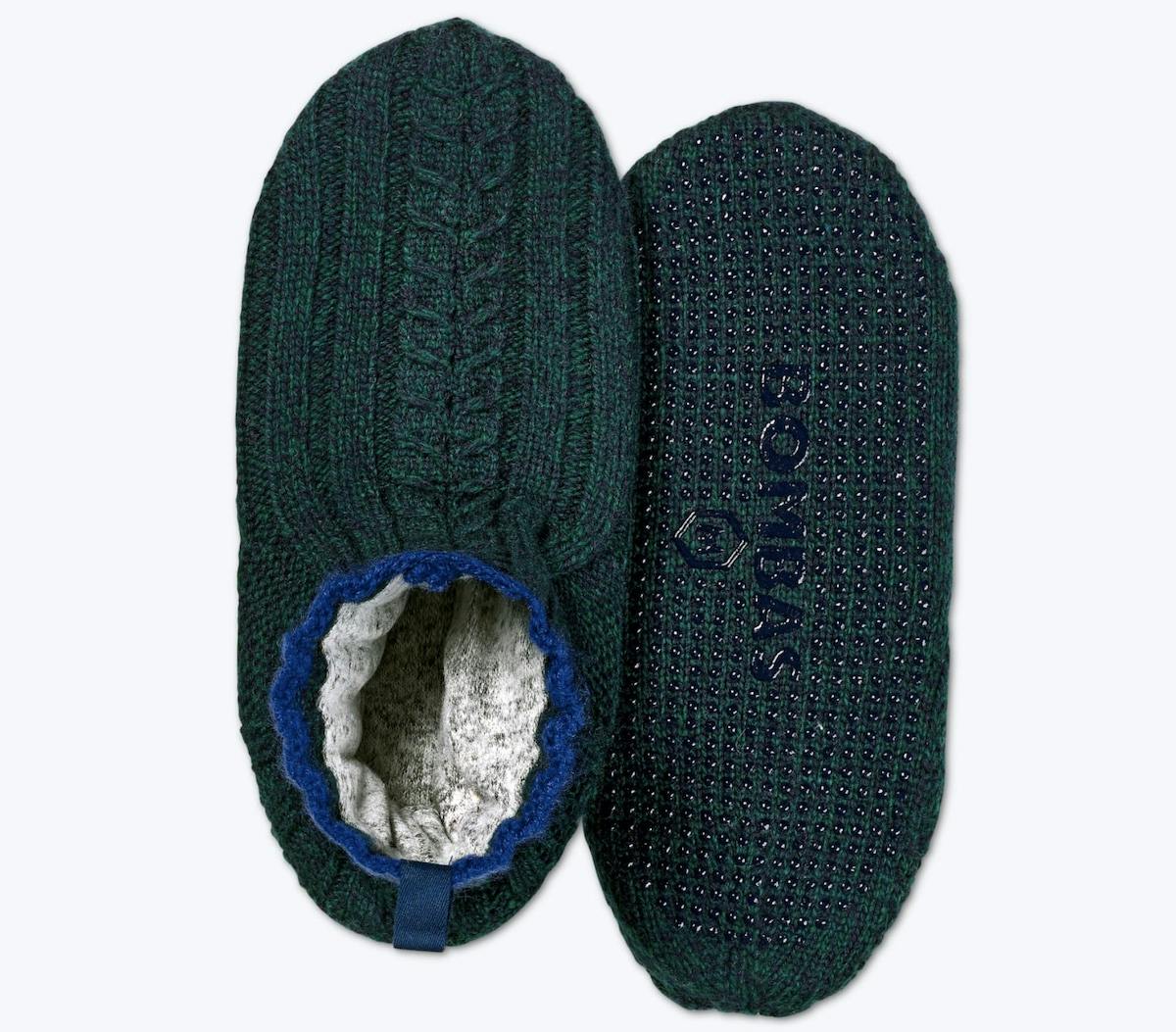 Available for men and women, Bombas' Cable Knit Gripper Slippers are half slipper, half sock, and oh-so-comfortable. They have a soft brushed lining on the inside to keep feet warm, as well as special grips on the outside to prevent slipping. Bonus: Bombas donates one pair of socks to someone in need with every purchase.
Memory foam pillow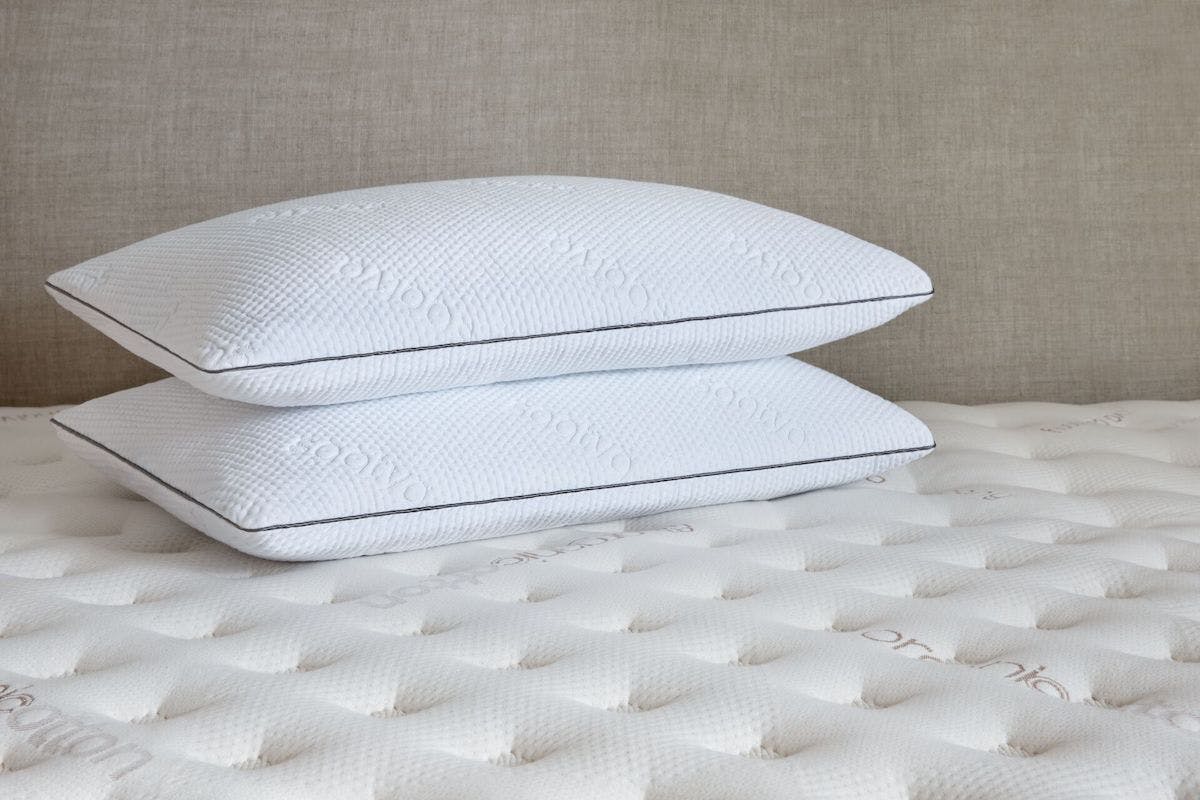 For the person who keeps complaining about neck pain, you can't go wrong with a pillow as a Valentine's Day gift. Saatva's

Memory Foam Pillow
Graphite Memory Foam Pillow

Cooling comfort and contouring support ideal for side sleepers

is a great option as it offers excellent contouring support and advanced graphite cooling technology. It's so good, we won't judge you if you buy one for yourself this Valentine's Day too!
Lavender pillow spray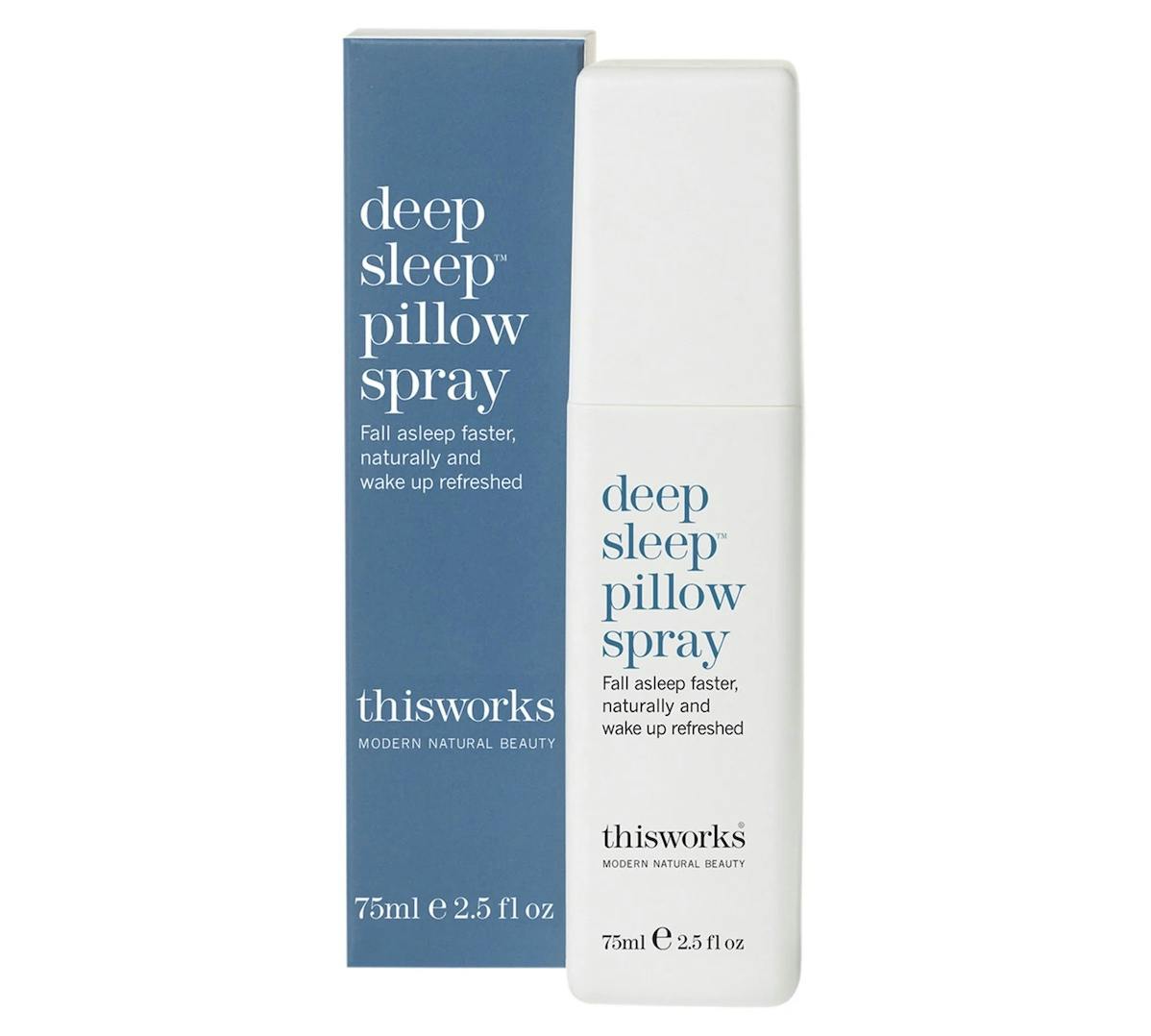 If your S.O. struggles to fall asleep, then a pillow spray could be the ideal Valentine's Day gift. The Deep Pillow Sleep Spray from Thisworks contains a blend of soothing, sleep-promoting essential oils, including lavender, chamomile, and vetiver. All they have to do is spritz it on their pillow before they go to bed to reap the benefits.
Velvet diamond quilt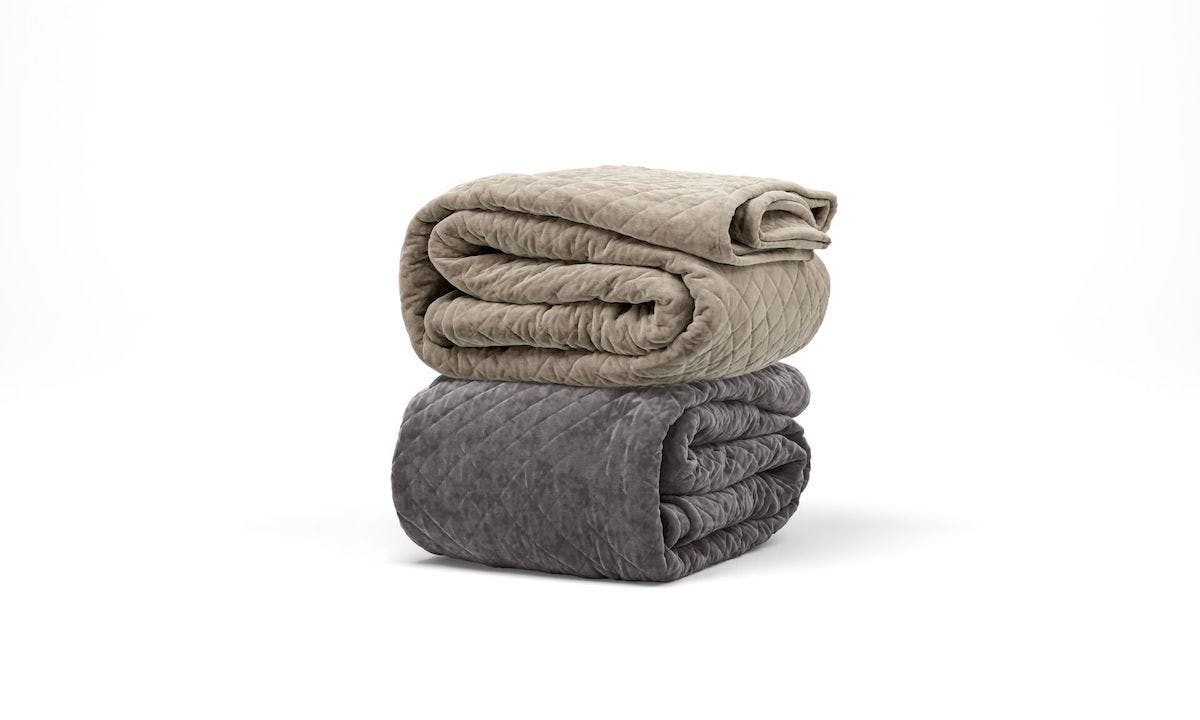 Give the gift of a cozy quilt this Valentine's Day. Saatva's

Velvet Diamond Quilt
Organic Velvet Diamond Quilt

A luxuriously plush velvet quilt that brings cozy elegance to your bedroom

is ideal for snuggling under. It's made with washed cotton velvet that has an impeccably soft feel and a percale cotton backing for durability and softness on the underside of the quilt. The diamond quilting gives this blanket a tailored look and plush thickness.
Portable facial humidifier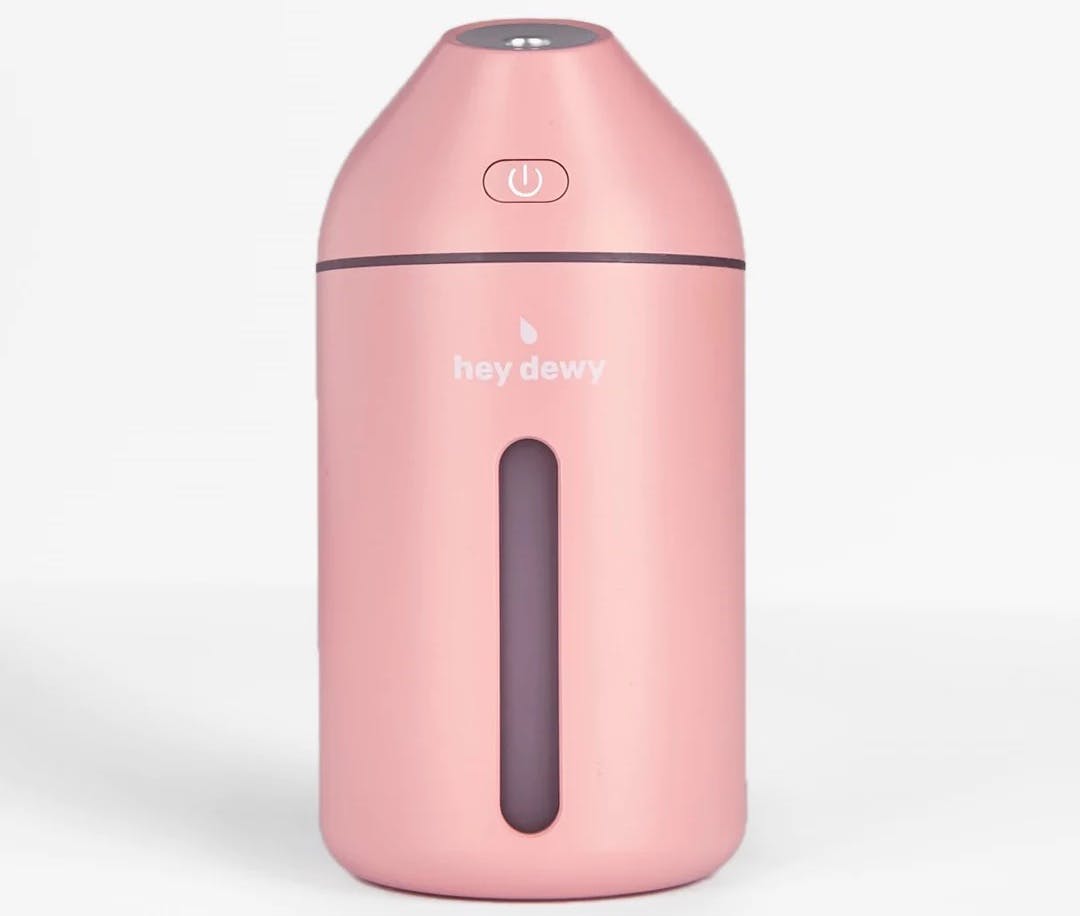 This is my personal pick for a Valentine's Day gift. My partner and I both have a Portable Facial Humidifier from Hey Dewy on our side of the bed. This small humidifier has been a total game-changer for our sleep. It provides continual hydration overnight, a must during the winter months when our apartment is pumped full of dry artificial heat. No longer do we wake up with itchy skin, cracked lips, or dry eyes.
Adjustable firmness mattress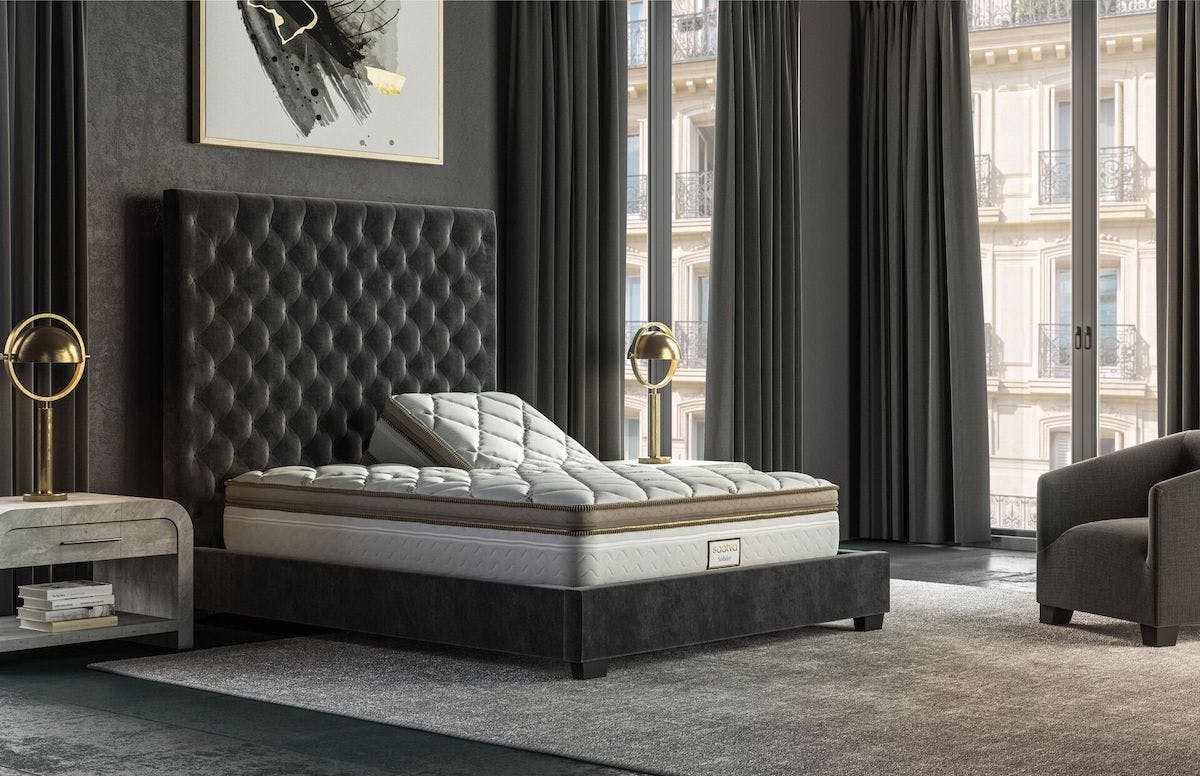 If you really want to splurge on your sweetie this Valentine's Day, then Saatva's

Adjustable Firmness Mattress
Solaire

Our luxurious customizable mattress with 50 precise firmness options

is just the ticket. This luxurious customizable mattress has 50 precise firmness options on each side of the bed, so both of you can find your ideal comfort level. With this adjustable firmness mattress, you never have to compromise on comfort again, making it the ultimate mattress choice for couples with different sleep preferences.
FAQs
What is the most popular Valentine's Day gift?
The most popular Valentine's Day gifts include candies and sweets, greeting cards, flowers, dinner, and wine. But in our humble opinion, giving the gift of better sleep is a much better option because quality sleep can go a long way toward ensuring your partner is as happy and healthy as they can be!
What is a good Valentine's Day gift?
There are a lot of good Valentine's Day gift ideas out there. If your significant other is someone who struggles to get a good night's sleep, then consider buying something for them that can improve their shuteye. Sleep accessories like eye masks and bedding products like cozy sheets and supportive pillows make great Valentine's Day gifts for anyone who has trouble snoozing.
Do guys expect gifts on Valentine's Day?
According to a Bankrate survey, men tend to spend more on their partners for Valentine's Day—and they expect their partners to do the same in return! The survey notes that men spend $339 on average on their partners for Valentine's Day, while women only spend on average $64 on their partners.
What should I gift my friend on Valentine's Day?
Your romantic partner isn't the only one who deserves a Valentine's Day gift this year! If you're looking for a nice gift to give a friend, treat them to the gift of better sleep. Consider a small sleep accessory, like an eye mask, pillow spray, or travel-size humidifier.
Valentine's Day sleep tips
In addition to putting together a list of our favorite Valentine's Day gifts for sleep, we've also compiled our best articles on how couples can get better sleep. Consider these our gifts to you!
Treat your sweetie to the gift of better sleep with these Saatva products
Drift into dreamland with our sleep-enhancing weighted eye mask made of the finest quality mulberry silk. It blocks out light for more restful sleep as it gives your eyes the calming, therapeutic effect of deep pressure stimulation.
Enjoy the breathable coziness of this versatile lightweight knit blanket made with luxurious long-staple cotton.
Breathable shredded memory foam and latex core provides contouring support, while advanced graphite technology draws heat away.
Shop Saatva this Valentine's Day
If you're looking to show someone how much you care this Valentine's Day, Saatva's got you covered. With a wide selection of mattresses, bedding, and accessories, you can find everything you need to improve your loved one's sleep this holiday.
Check out our current sale offerings to see how you can save on better sleep and find even more gift ideas here!