The sheets, pillows, and blankets you choose to snuggle up with can make or break your sleep. Luckily, Black Friday is the perfect time to stock up on cozy bed sheets, supportive pillow sets, and other sleep-enhancing bedding items so you can get your best rest.
In this piece, we've rounded up the best Black Friday bedding deals along with advice to help you find the perfect sheets, pillows, and more this holiday weekend.
Best Black Friday bedding deals of 2023
Check out our current sale offerings to see how you can save on Saatva bedding right now. Below is a rundown of some of the bedding items in our collection.
Sateen sheets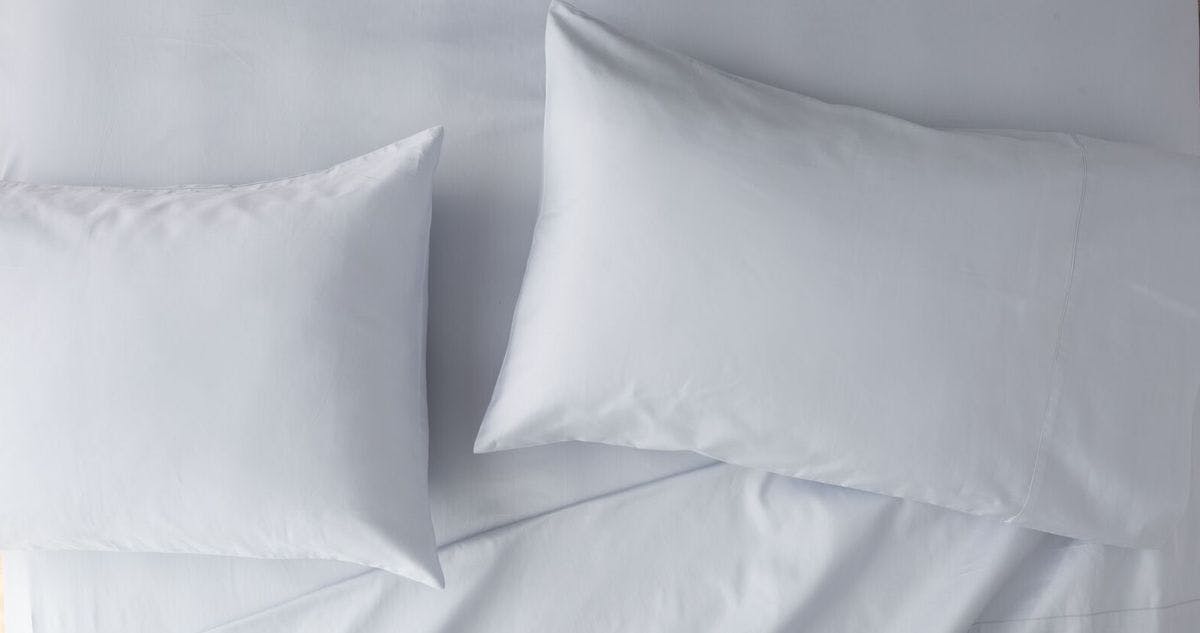 Cotton is one of the most popular sheet materials because it's soft, breathable, and gentle on your skin. Our
Percale sheets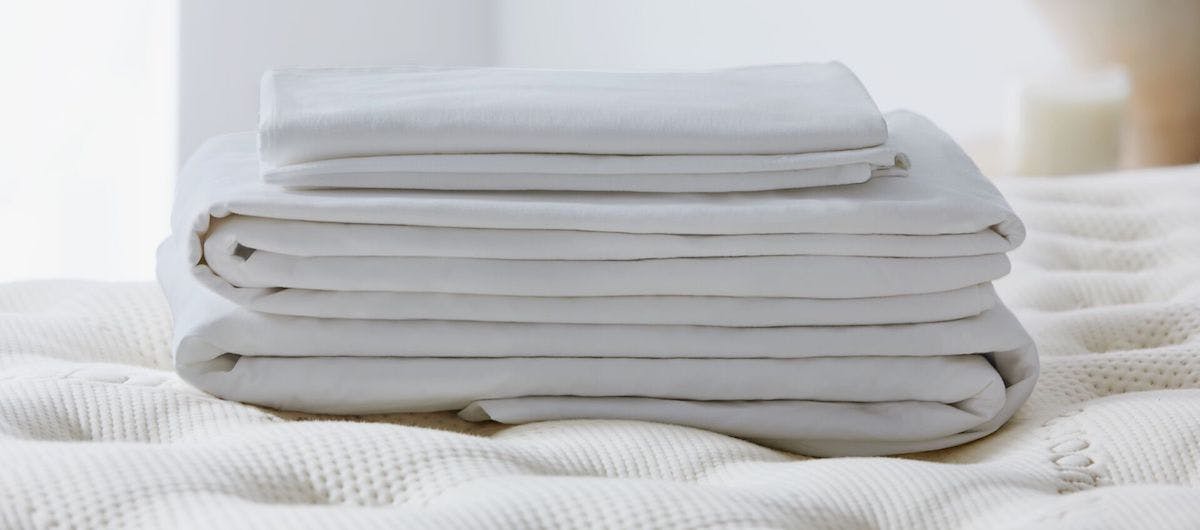 Pamper yourself in deluxe comfort with our
Linen sheets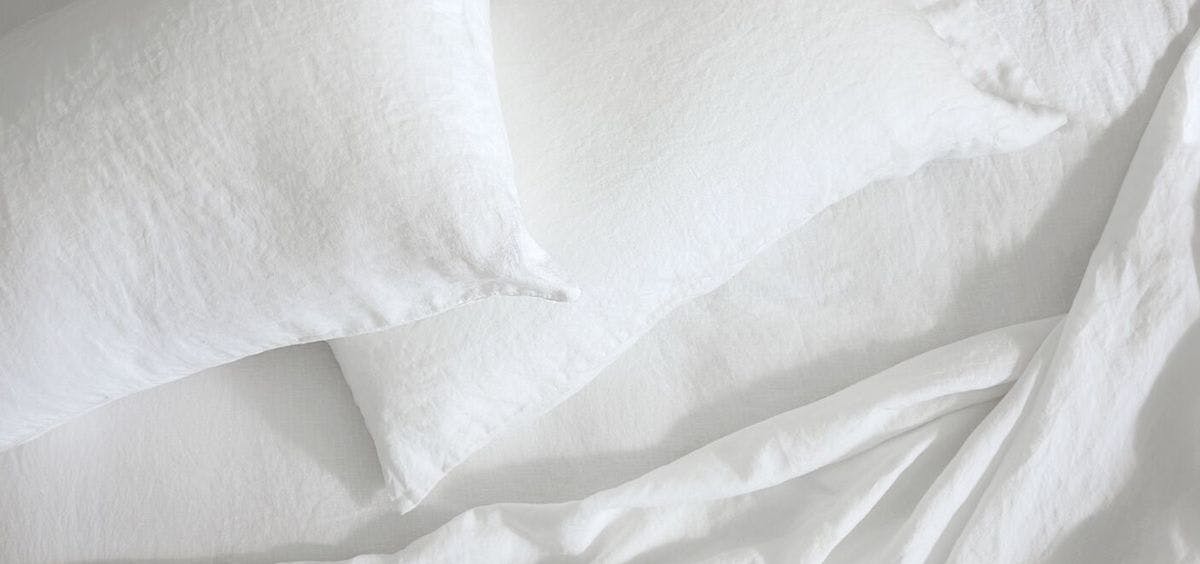 Handcrafted from the highest quality Belgian flax, our
Flannel sheets
Envelop yourself in the soft, breathable warmth of our luxurious
Embroidered sateen sheets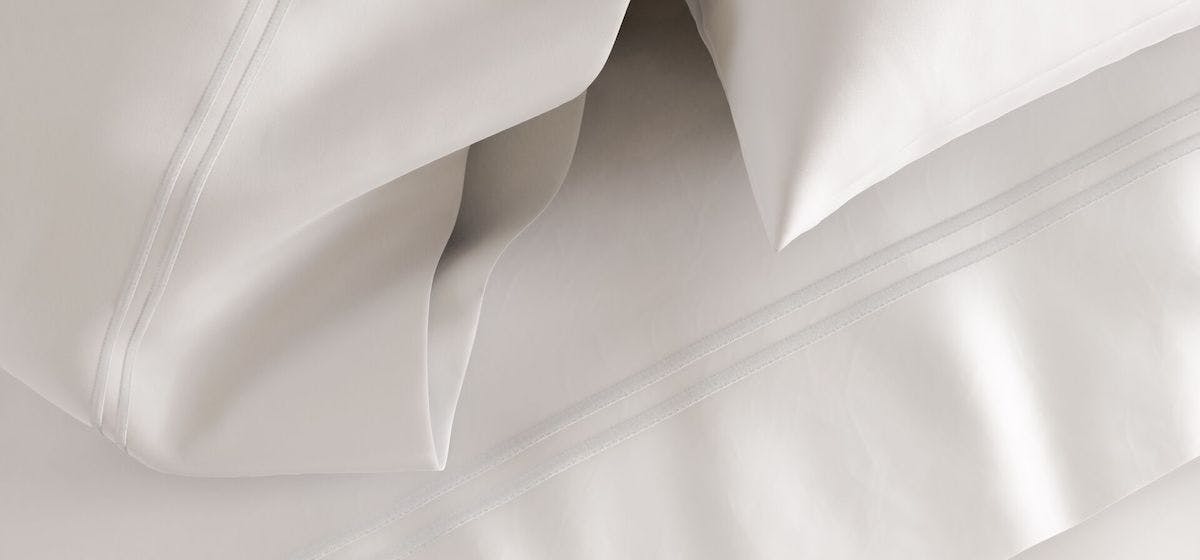 Our
Banded percale sheets
Indulge in five-star hotel luxury right in your own bedroom with our
Latex pillow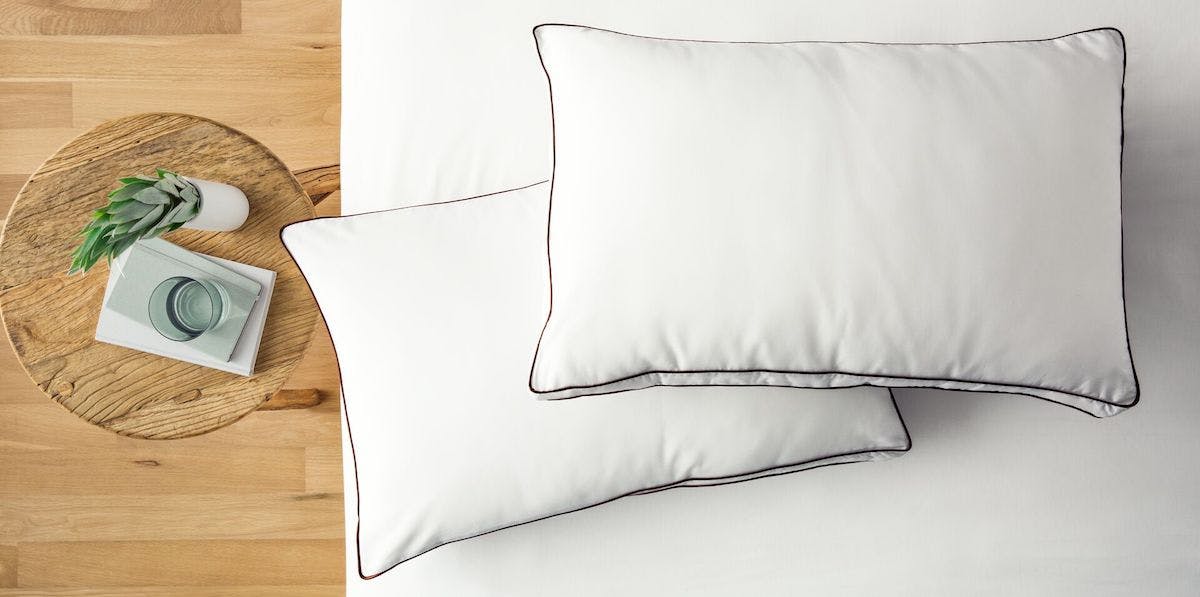 Our
Graphite memory foam pillow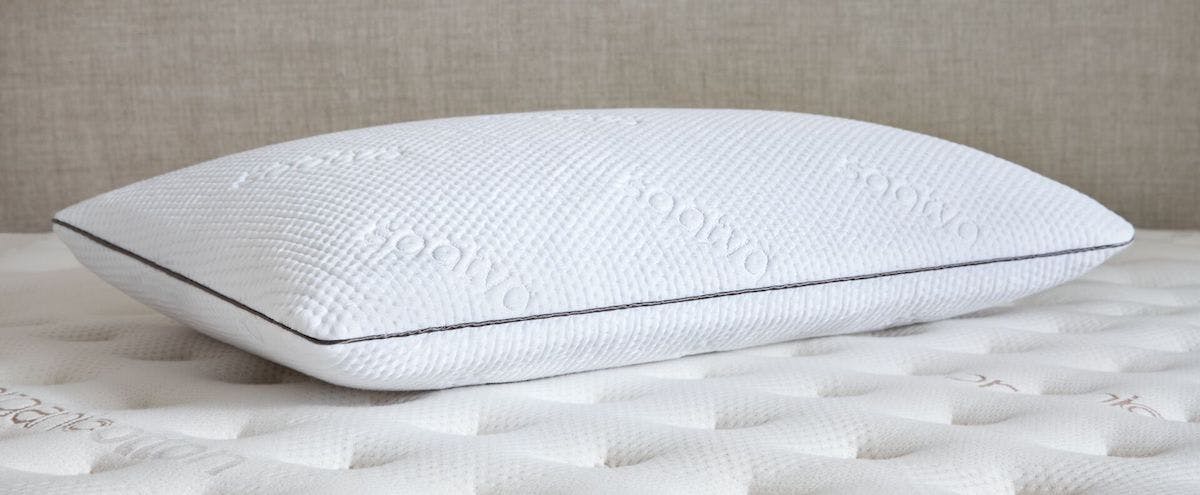 Memory foam pillows also offer good head and neck support. Our
Cloud memory foam pillow
Enjoy more restorative sleep with our
Down alternative pillow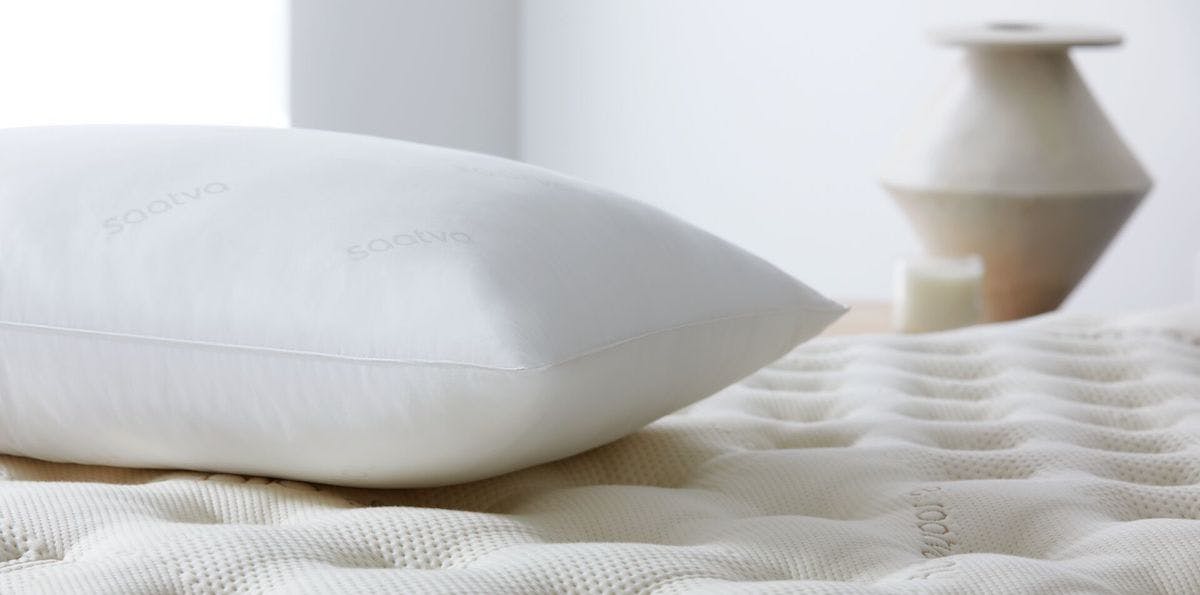 You'll feel like you're sleeping on a cloud with our
Duvet cover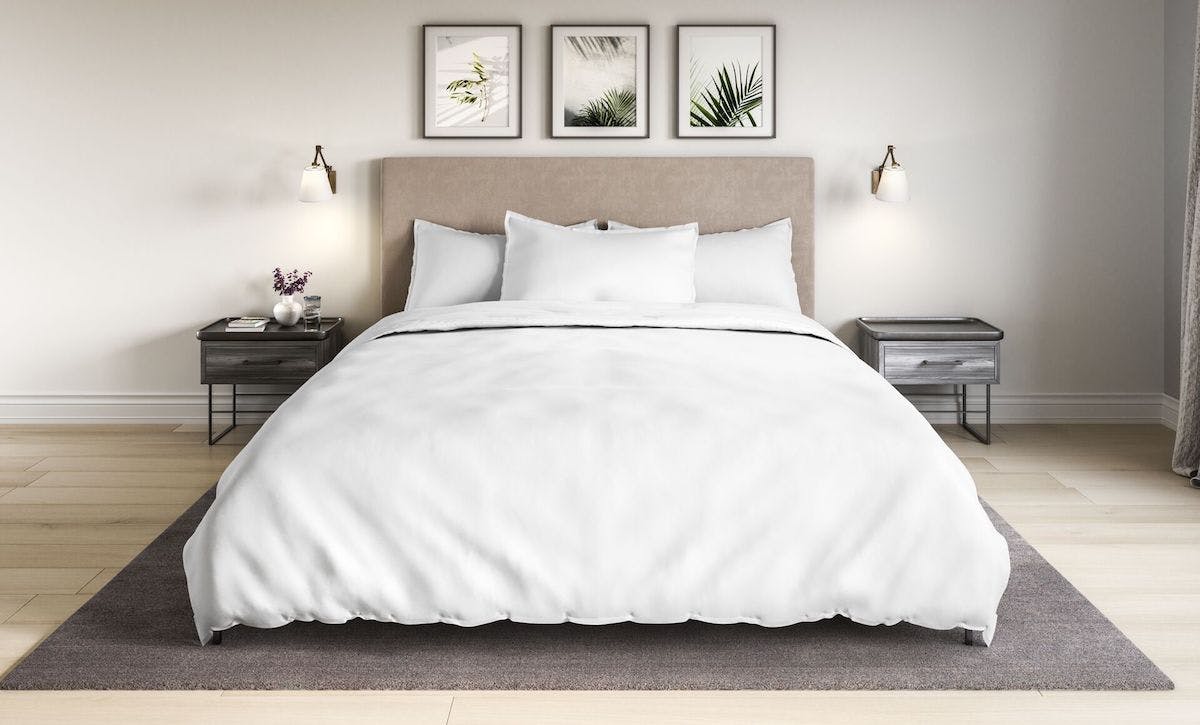 A duvet cover is an excellent way to give your bed an extra dose of comfort and style. We have a variety of duvet cover sets to choose from, including a
All-year down alternative comforter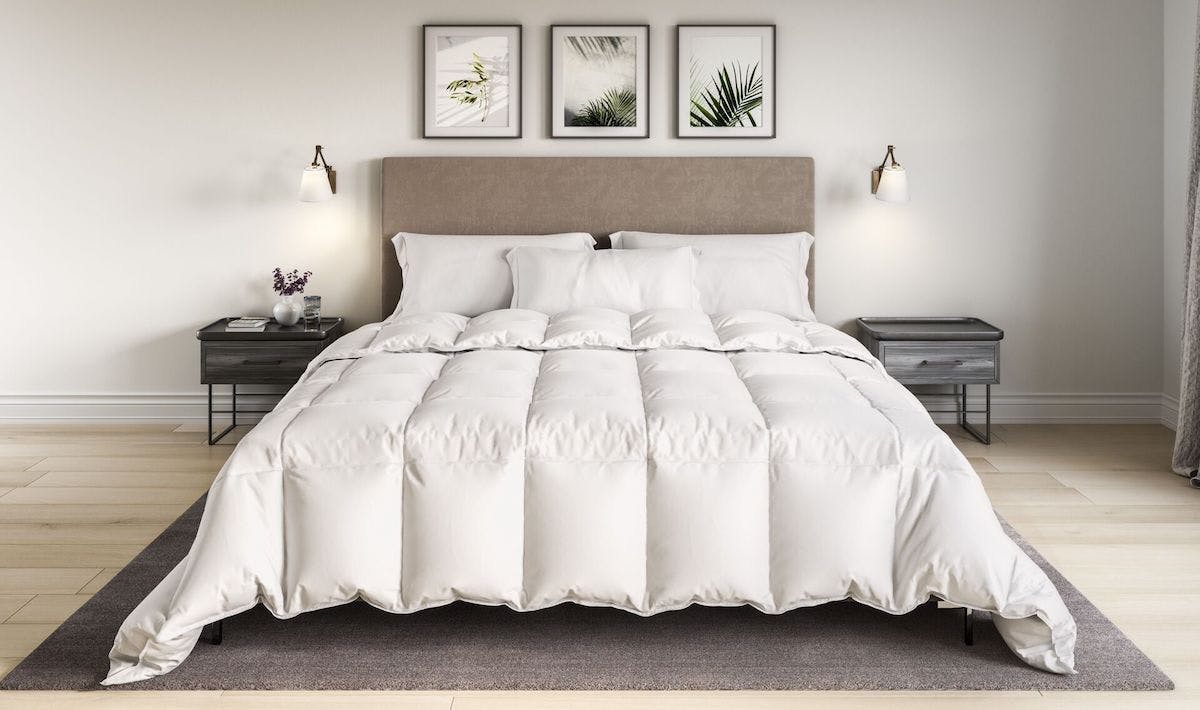 Cuddle up in the plush, airy luxury of our
Weighted blanket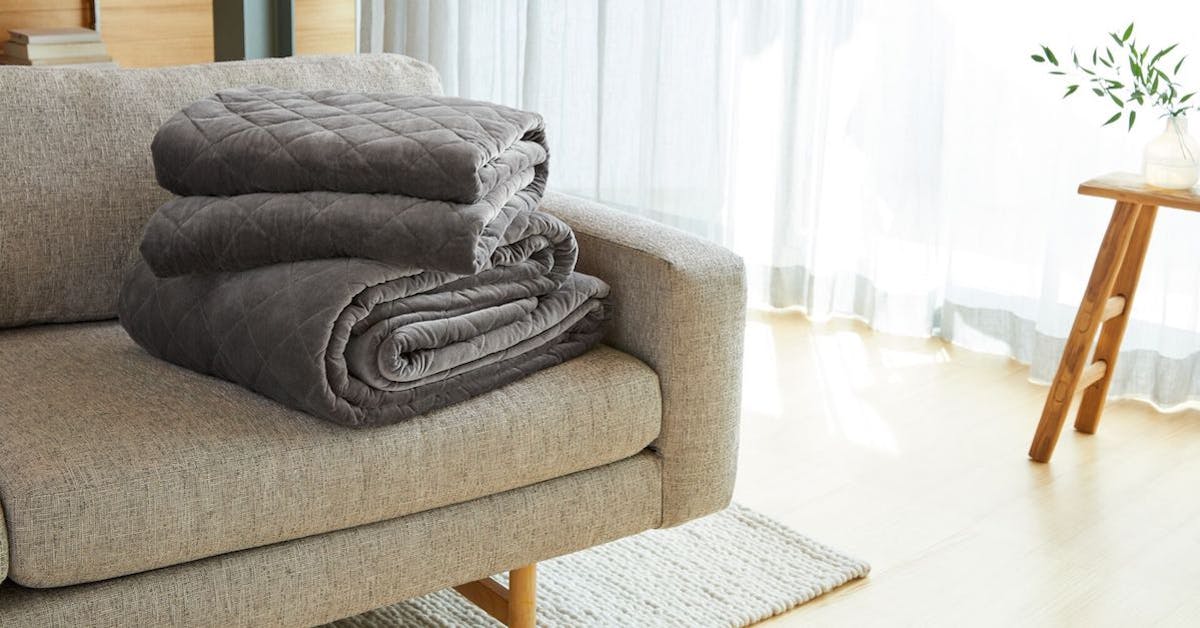 Enjoy the ultimate in relaxation and stress relief with our
Cotton channel quilt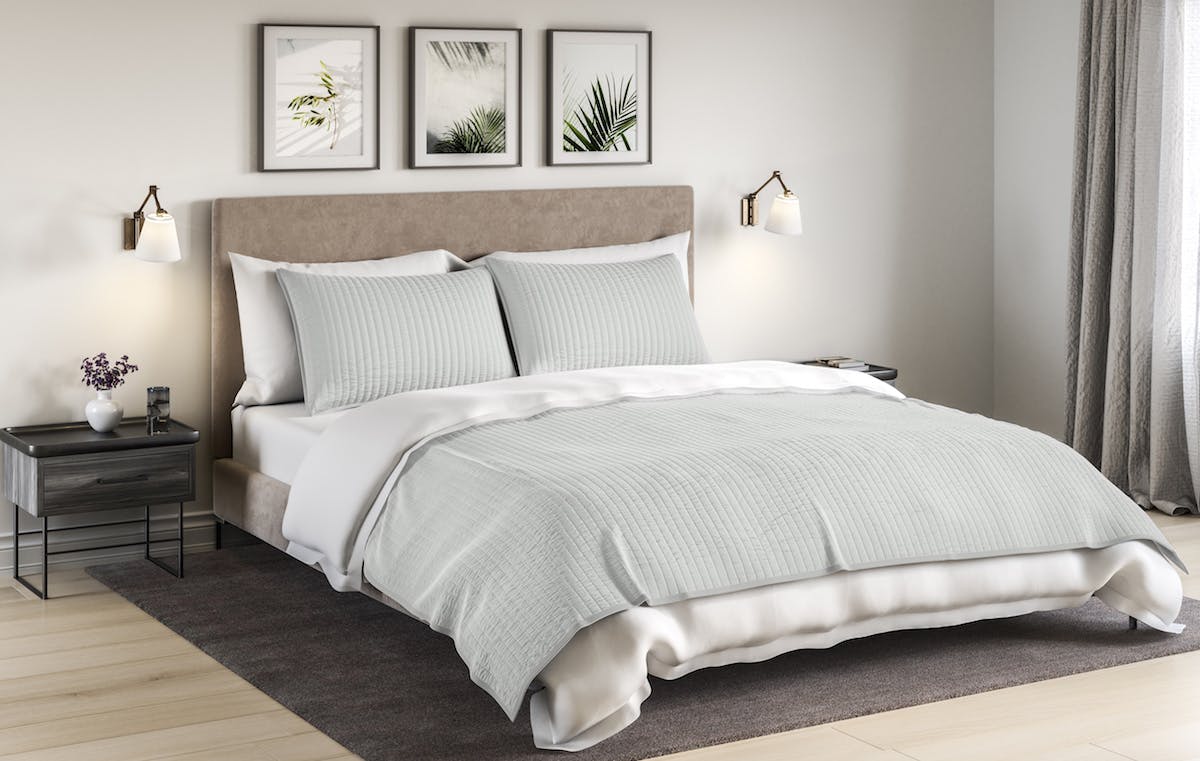 Our
Velvet diamond quilt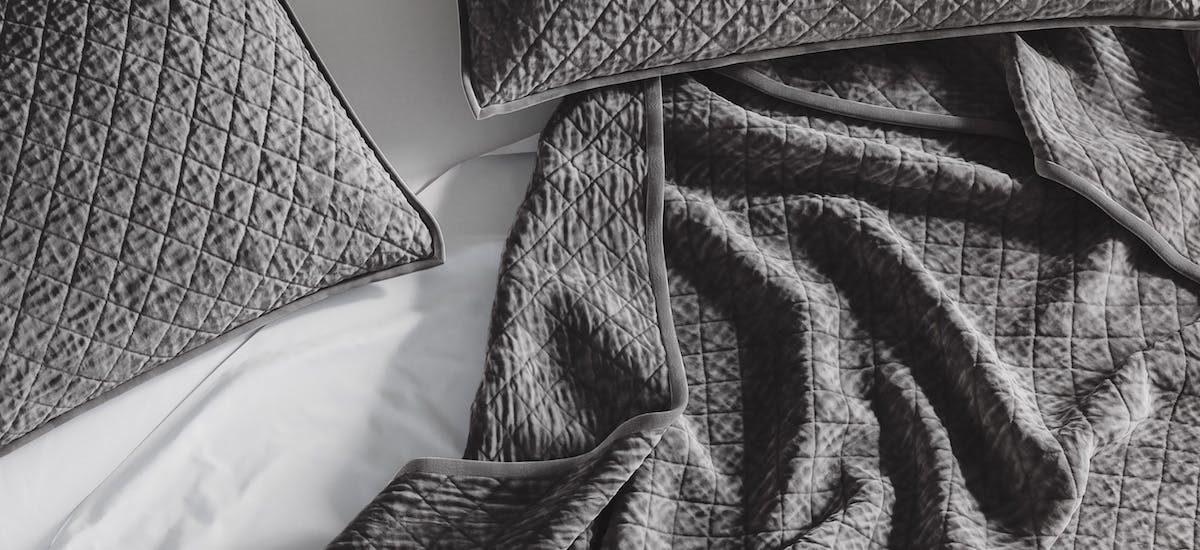 This winter, wrap yourself in our heavyweight and durable
Diamond knit blanket 
Our
Herringbone knit blanket
Our
Aero quilt
Make bedtime even dreamier with our lightweight
Waffle knit blanket
Our
Sweater knit blanket
Wrap yourself in indulgent comfort with the weighty yet breathable softness of our
Mattress pad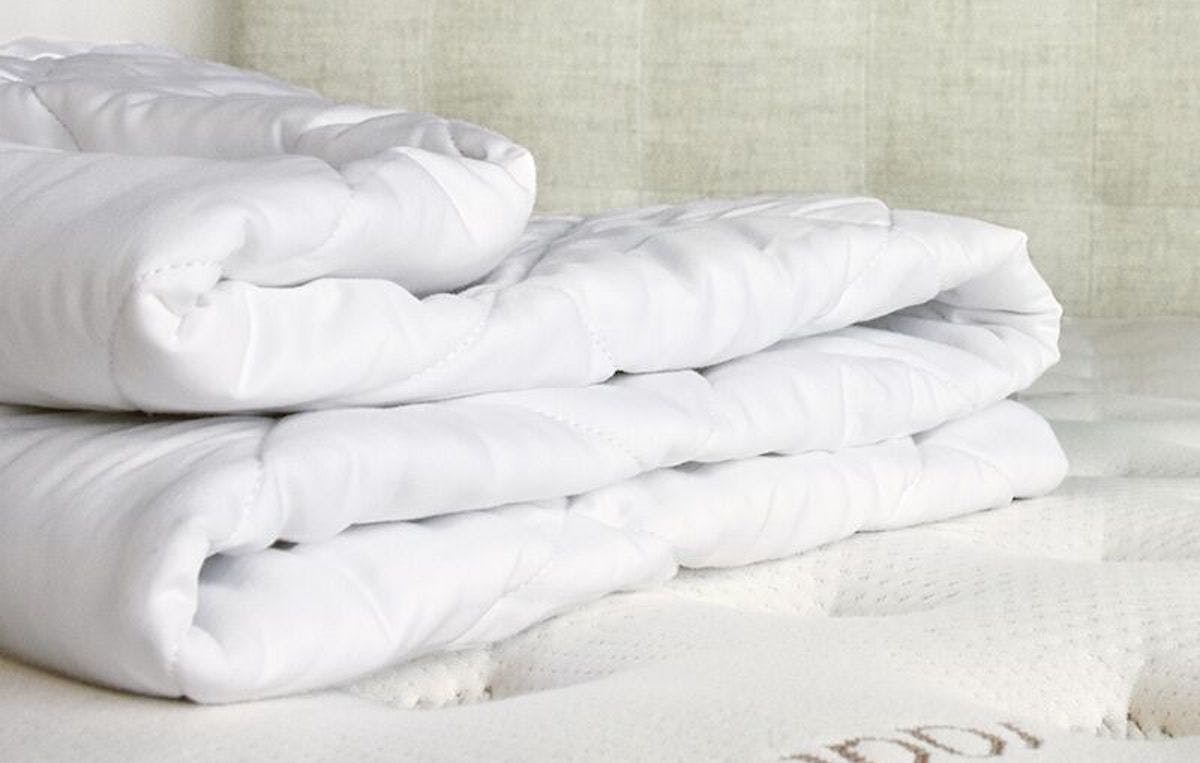 Sleep blissfully on our diamond-quilted
Mattress topper

Each of our premium mattress toppers was thoughtfully designed to elevate your sleep experience. Top off your mattress with a
Waterproof mattress protector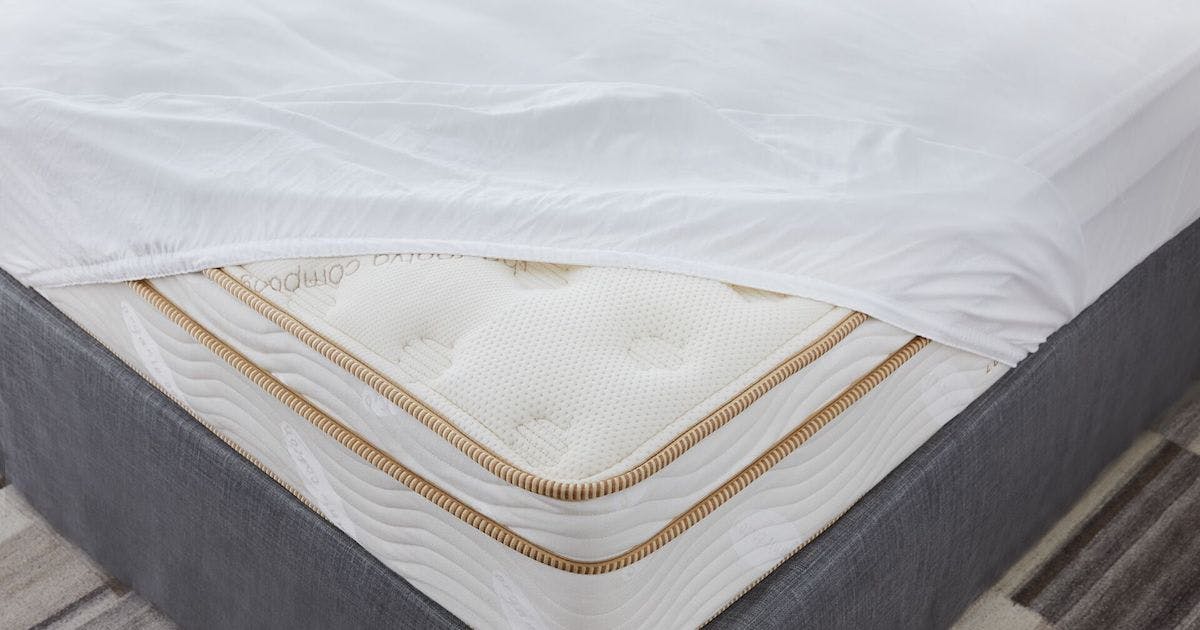 Protecting your mattress from spills, stains, and allergens is key to ensuring its longevity. Our
Bath towels
Upgrade your bathroom experience with our
FAQs
Are 1,000 thread count sheets worth it?
Higher thread count has been associated with luxury for a long time when it comes to cotton sheets-but it turns out a higher thread count doesn't necessarily equate to higher quality.
Some manufacturers use thinner yarns twisted together to make it seem like their sheets have a higher thread count than they really do. This results in a higher thread count but doesn't give you a better sheet.
According to industry experts, the ideal thread count for cotton sheets is between 200 and 400. Sheets with a thread count in this range offer the right amount of breathability for cool sleep.
What is the best color for sheets?
The sheet color you choose is up to personal preference. That said, some colors can actually help you sleep better. Neutral earth tones, for instance, which are associated with nature, often have a relaxing effect.
Per the ancient art of feng shui, neutral hues are calming and promote positive energy. White sheets are also a good option since they can remind you of being at a hotel on vacation and, in turn, make you feel more relaxed.
What's more, if you have sensitive skin, it's a good idea to choose lighter-colored sheets, which are less dyed. That's because sensitive skin can react to dyes and fragrances in dark, bright, and vividly patterned sheets.
Brightly colored or patterned sheets can also be harder to keep looking nice than white sheets. Not only are stains more difficult to remove (because you can't use bleach), but popular benzoyl peroxide acne treatments can bleach the fabric, messing up the color or pattern of your sheets.
How much should I spend on sheets?
Long-staple cotton is one of the highest-quality options, as it's a breathable and durable material. High-quality percale cotton sheets cost between $100-$200 for a queen set. High-quality sateen cotton sheets are in the $100-$250 range. (Here's a primer on the differences between percale vs. sateen.)
Keep in mind that organic cotton sheets will cost you slightly more than regular cotton sheets. That's because organic cotton is more expensive to grow, harvest, and manufacture. Organic cotton sheets usually cost 20%-30% more than conventional cotton sheets.
Linen, meanwhile, is on the higher end of the price spectrum. Good-quality linen sheets cost anywhere from $200-$400 for a queen set (and sometimes even more).
On a budget? Sheets priced at $50 or less for a queen set are often poorly made and feel rough against your skin. Choose sateen over percale in this price range because it's typically softer-although cheap sateen sheets still won't last you as long as high-quality ones would.
What are the best sheet sets?
The best sheet sets are ones made from a high-quality, durable material(such as cotton or linen) that will keep you cool and comfortable all night long. To ensure your sheet sets meet the highest safety and quality standards, look for ones with third-party certifications.
What do sheet sets include?
Sheet sets typically include one flat sheet (also known as a top sheet), one fitted sheet, and two pillowcases. If you're buying a twin or twin XL sheet set, they may only come with one pillowcase since those bed sizes only accommodate individual sleepers.
What is the bottom sheet on a bed called?
The bottom sheet on a bed is called a fitted sheet. A fitted sheet is designed to fit cozily over your mattress. It has an elastic band sewn into the seam, allowing it to be snugly secured over the corners of your mattress. A fitted sheet helps protect against stains.
What are the coolest sheets?
Natural sheet materials sleep the coolest. Here's a rundown on the best sheets for cool sleep:
Cotton sheets: Cotton is the most popular sheet fabric-and for good reason. It offers excellent airflow and moisture-wicking properties.
Linen sheets: Linen is another nice choice for cool sleep. High-quality linen is made from French or Belgian flax, which grows taller than other flax. The taller the flax, the longer the fibers-and longer fibers result in better breathability and moisture absorption.
Bamboo sheets: Bamboo is a natural material made from the pulp of bamboo grass. Bamboo is soft, cooling, and hypoallergenic. It's also good at wicking moisture away from the body.
Lyocell sheets: Lyocell is most commonly known by its brand name, Tencel. It's a fabric that comes from the pulp of eucalyptus trees. It naturally absorbs moisture away from your skin as you sleep, making for a cool night's snooze.
What is the healthiest pillow?
The healthiest pillow is one made from natural materials that are hypoallergenic and free of harmful chemicals. Good nontoxic materials to look for in a pillow include latex (in the fill) and cotton (in the cover).
To ensure you're truly getting a healthy pillow, check for third-party certifications, which ensure the product meets strict standards for health and safety. Good certifications to look for include the OEKO-TEX Standard 100.
What is the best pillow for back sleepers?
The best pillow for back sleepers is one that's medium-thick. That will keep your head, neck, and spine properly aligned. A latex pillow is a good option for back sleepers. Its buoyancy and responsiveness excel at head and neck support-and it's a natural material that sleeps cool.
What is the best pillow for side sleepers?
The best pillow for side sleepers is one that's slightly thicker and firmer for optimal alignment. A memory foam pillow is a good option for side sleepers because it conforms to your unique shape and offers excellent pressure relief for your head, neck, and shoulders. Placing a pillow between your knees can also help keep your spine in neutral alignment while you sleep on your side.
What is the best pillow for stomach sleepers?
The best pillow for stomach sleepers is one that's on the thin side, about three inches thick in total. Anything thicker than that will put more strain on your neck and could potentially even cause lower back pain.
Sleeping face-down means your nose and mouth will be right up against the pillow-so choose a pillow filled with a hypoallergenic material, like latex or bamboo. You could also skip the pillow under your head altogether and instead place one under your belly and pelvis to help maintain your spine's natural curvature.
What's the best pillow for neck pain?
The best pillow for neck pain is one that keeps your head in a neutral position, with your neck perfectly aligned with your spine. Your pillow should fill the "gap" between your head, neck, and shoulders while you sleep. Memory foam and latex pillows are both great options for neck pain. They provide excellent comfort and support for not only your neck but your back and shoulders as well.
How do I pick the right pillow?
To choose the right pillow, it's important to match the pillow with your sleep habits and preferences. Here are three considerations to take into account when shopping for a new pillow:
Sleep style: The first thing to consider when buying a pillow? Your preferred sleep position. Your sleep position will determine the optimal pillow thickness to keep your head, neck, and spine in neutral alignment. Black sleepers should opt for a medium-thick pillow, side sleepers should choose a slightly thicker, firmer pillow, and stomach sleepers should choose as thin a pillow as possible. (Here's more advice on how to choose the best pillow for your sleep position.)
Pillow size: Next, figure out which pillow size is right for you. Standard pillows, which measure 20 x 26 inches, are suitable for most people, from tweens and teens to bigger-bodied adults. Standard pillows fit well inside queen-size pillowcases. Super-standard pillows, which measure 20 x 28 inches, are another common option. They also fit easily into queen-size pillowcases. Super-standard pillows are a good choice for combination sleepers, as the additional width gives you added support while you move around. The king-size pillow is the largest pillow size, measuring 20 x 36 inches. As you might have guessed, they make the most sense for king-size beds and fit nicely inside king-size pillowcases. They also work for people who have broad shoulders and need the extra width.
Pillow filling: Finally, it's time to select a pillow filling. Latex, which is all-natural and hypoallergenic, is responsive, breathable, and contours to your head and neck. Memory foam also provides good support thanks to its contouring abilities-however, traditional memory foam sleeps hot, so be sure to choose a memory foam pillow with a cooling material like graphite if you sweat in your sleep. Down, on the other hand, doesn't provide quite as much support for your head and neck.
Shop Saatva's Black Friday bedding sale
Whether you've been thinking about treating yourself to new sheets and pillows or you want to get a head start on holiday shopping, Black Friday is an excellent time to score bedding at a discount.
Saatva offers a wide range of high-quality bedding, from sheets to pillows to blankets and beyond. Our bedding is made from soft, breathable materials to help keep you as comfortable as possible in bed.
Ready to do more holiday shopping over Thanksgiving weekend? We've put together more in-depth guides to help you get the best mattresses and bedding for your money: